Acronis TrueImage 2014 Premium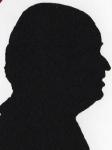 Review controls
This is probably the best hard disc full duplication software on the market. Currently on offer with an amazing 250GB of free Cloud storage available, available for the same price (as a special offer) as the more normal 5GB offering.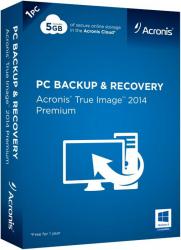 click image to enlarge
I have used several previous versions of this software, but always previously the versions supplied by third parties with their hardware. Those versions did just the basic job of cloning or moving data from one place to another.
To find out about the new features and especially the Cloud options – for those worried I found their Cloud resides just over the channel in France and not as so many in the USA – I was due to meet with Acronis bosses in September. At the time I made the normal joke of 'Friday 13th' but it was to come back and kick me as I was hit by a bug that whipped out over a week of meeting for me. A couple of weeks later I was rung from San Francisco and had a long chat to cover all my points. I was promised a boxed copy which arrived some weeks later and below are my thoughts on this latest version Acronis TrueImage 2014.
The installation was quite straightforward taking nine minutes on a reasonably fast PC. This involves True Image, Media Add Ons and the 252page manual. The total space taken is around 900MB.
I do have one moan that is the manual entry of the 71 characters that make up the required serial number. In my 30 minute plus phone conversation with the gentleman in San Francisco who kindly got up obscenely early in the morning to lessen the time difference I mentioned this from an earlier version but sadly it still currently exists. He says they are looking at ways to reduce it, without impacting on program security.
There are three main sections, How to Backup, When To Recover and what is The Acronis Cloud. The first two have not changed that much since earlier versions and you can still Clone an exact copy of your disc to place on another hard disc – even if the latter is smaller – providing there is enough free space to allow it.
With a previous version I did have one failure when trying to clone a standard hard drive to an SSD and I am still not sure of the reason but the size free after the install was rather small so do not try to be too clever and leave a sensible amount to work with or the gains will not be worth the effort.
Everyone seems to be extoling the virtue of 'Clouds' I am told that the Acronis one resides in France so possibly safer than the USA.
One thing that may or may not be obvious is that to send - or retrieve - data to the Cloud anywhere is that you need Internet access.
Until now I have never looked at Acronis for standard daily or weekly backups but my test uses during the review went without problem.
Often people have several versions of the same file and by getting a free Acronis account you can ensure that a specified folder either local or Cloud based always has the latest version available.
If you decide to use the Cloud then by default the version I was sent gives 5GB of free cloud space certainly not enough for a full system backup. However at the time of writing Acronis are offering the 250GB of free Cloud space version for the same price as the 5GB version. This offer may end shortly.
You can download it from the Acronis site for £39.95 or £59.95 for a three user version. For upgrades its £23.95 or £29.95.