Dell Pocket PC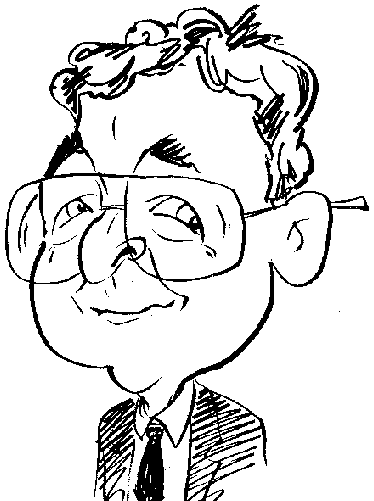 Review controls
As the advert states "You can't but them in the shops" yet that has not stopped Dell from becoming a household name with a range of products that include PDAs.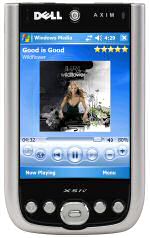 Courtesy of Dell Inc
While perhaps not quite as high profile as its desktop and notebook models, Dell also manufactures hand-held PDAs (Personal Digital Assistant) devices. The latest model to join the Dell range of such products is its Axim X51v offering. This hand-held device comes with Microsoft Windows Mobile 5.0 and Windows Media Player 10 pre-installed. Dell also includes an AC adapter with an ample length of lead; cradle for connecting to a computer via USB; protective slip case; Getting Started CD; and user manual. Power is taken care of by the supplied proprietary Lithium battery.
Rather than buck the trend, Dell has gone for a standard design that measures 118 x 68 x 16mm (L x W x D) and weighs 6.2 ounces. Beating at the heart of the device is an Intel XScale PXA270 processor running at 624MHz supported by 16MB of video memory, 64 MB of RAM and 256MB of ROM. The centrally positioned 3.7 inch (diagonal) colour TFT VGA display, with a resolution of 640 x 480, is surrounded by a silver and black casing.
Four buttons preset for Contacts, Calendar, Email and Home (these can be allocated to user-definable tasks if necessary) are located either side of a 5-way navigation control which all sit beneath the screen while the power on/off switch is at the top. Along the left side are buttons for recording; switching the unit's wireless capability on/off (activating or disabling wireless connectivity requires the appropriate button to be pressed twice which I found helpful as I often pressed this button accidentally when handling the device); plus a lock/hold feature that turns off the screen and front-mounted buttons.
Although equally accessible by both left and right handed users, the positioning is perhaps more convenient for the right handed user. The same could be said for the slim stylus which is stored on the right side of the unit. There is also a 3.5mm stereo jack socket for connecting a headset to listen to any audio output.
Situated on the base of the Axim X51v is a connection for direct access to a power supply or linking to a computer via the supplied USB cradle. At the opposite end are slots for inserting CompactFlash, Secure Digital and MultiMediaCard memory cards - extremely useful for extra storage especially with regards to MP3 files, using the built-in player, and any digital images
When it comes to connectivity with other devices and the outside world, the Axim X51v provides a range of options. Apart from the previously mentioned cradle route which provides ActiveSync facilities for Calendar, Contacts and various designated tasks, the Axim X51v supports infrared, Bluetooth and wireless (802.11b) connectivity.
The Axim X51v is quite capable of handling multi-tasking such as playing music while you enter data into the mobile versions of Word and Excel that form part of Microsoft Windows Mobile 5.0 or playing a game. However, as you expect, this will have an adverse effect on battery life. For a more standard type of operation, I set the device to play MP3 files stored on a CompactFlash card. I was pleasantly surprised by the 7 hours and 30 minutes of playing time that was achieved - a low power warning light was given 50 minutes before the Axim X51v shut down.
The test did reveal one slight problem with the device. The slot for the CompactFlash card had a very snug fit. While it was no problem to insert the card, it was definitely a struggle when it came to removing it.
As mentioned earlier, Dell provides a Getting Started CD. This contains the ActiveSync utility for linking between the Axim X51v and a computer plus a number of other bonus items - several of which are trial versions of software applications and games. Creating the ActiveSync link is fairly straightforward although, in my case, it failed to detect Microsoft Outlook which was present on the host system.
Currently the Axim X51v is on special offer. Normally the X51 624MHz unit will be priced at £326 (inc. VAT and delivery) but will be available for £263 until March 25th. The Axim X51v is well worth considering.
http://www1.euro.dell.com/content/products/productdetails.aspx/axim_x51v?c=uk&cs=ukdhs1&l=en&s=dhs