Pure Avalon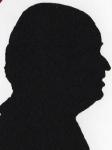 Review controls
It's been a while since I have looked at an Freeview HD PVR, in fact I have never looked at any TV device from Pure, a huge name in DAB radio. This unit is a twin tuner PVR and it can also connect to the Internet via Ethernet or Wi-Fi.


click image to enlarge
It is 43x13x4cm but you will need around 4cm more on the 13cm depth to allow for cable insertions in the rear. It weighs 2.9kilos.
Before switching on for the first time insert your aerial lead in the rear and also attach the supplied DC lead and HDMI cable. It will then briefly show the Pure logo and then go into tuning mode in the first minute mine found 77 TV channels 25 radio channels and 18 data channels. This will vary according to where you are. Then I had to wait nearly three more minutes for it to finish the scan.
This scan can be completed again at any time should you move or you think new channels have been added by pressing the yellow Settings button on the remote control when in Freeview TV mode.
There are six modes as this is far more than just a PVR, Freeview, Recordings, Pure Content, On Demand, HDMI and Media. To use some of the other features you will need either an Ethernet or Wi-Fi connection.
There is a 64 page manual which is well laid out and easy to read and includes lots of illustrations that will get even a novice user proficient.
The front of the unit has a single button to turn the unit on (glows green) or into standby (glows red) this same button has a red ring that glows around the outside when it is recording it can do this when on or in standby. Towards the right side there is also a rubber bung that can be removed to provide a front USB port.
The rear has an Ethernet and a USB connection then RCA jacks should you want a separate audio output. Next are four HDMI inputs so you can connect all other devices such as Blu-ray or DVD players through the unit and then a single HDMI output that is connected to your TV. Next Coaxial and Optical outputs, the DC input and finally Aerial input and should you want it aerial output.
They do models with 500GB or 1TB or storage space. I connected via Wi-FI which just requires you to enter your passcode on the remote and whilst this is a little fiddly as you need to enter it via a numeric keypad you only do it once.
This unit has a dual tuner so you can record either one or two channels at the same time you could then watch a third by using your TVs tuner or replay something already recorded on the unit. This applies for both SD and HD channels.
The remote has a total of 50 buttons including the ubiquitous five position joystick that even has a second ring of five buttons around it making it ten in all; however the controls are well marked and easy to use.
Assuming you are not recording or recording only one channel you can pause and rewind live TV should the phone or doorbell go or you have an urgent call of nature.
Another feature not always found is picture in picture and this works again using the remote control providing you are not currently recording.
My own rather elderly TV has this feature but it only works with two separate external connections so to have it available from a single connected unit is a plus.
This unit has perhaps the best program guide I have seen on any TV or PVR.
It is possible to edit saved recordings by removing unwanted material from the beginning and or the end. I see that 'coming soon' will be the ability to take recordings off the hard disk and save to USB to play on another device such as your laptop, I will look forward to trying this when it becomes available.
It is possible to play content from your PC on the unit when you make it a media player so things like screen shows of photos do not have to be transferred to USB stick to view. You can of course use the 'On Demand' option to view iPlayer and YouTube etc. The Pure Connect option allows you to listen not only to Pure's own content or sounds but also to Internet radio from around the world.
As soon as a PVR had Ethernet then Wi-Fi would soon follow and this offering from Pure has both making my own PVR seem very out of date. I hope I will be given the chance to try the save to USB as currently I do not think this option is available anywhere. Of course you can currently remove the recording but it will always be locked and not playable on other devices.
If I have a criticism it is that everything is on the TV as stated the only visual on the unit is the on/off button, I always like to see more and perhaps even a visible clock.
Pure have always been innovators and I still use one of the first DAB radios that has the ability to record to SD card, this can then be read by Windows so it is possible to play so the ability to save TV to USB is a big YES PLEASE.
Certainly there are cheaper PVRs around but this is far more than a basic unit.
The Pure Avalon 300R is available from the link below for £299.99 with free delivery for the 500GB version.
http://www.amazon.co.uk/gp/product/B0094GF3CQ?ie=UTF8&tag=gadge0a-21&linkCode=as2&camp=1634