Philips HDT8520 Dual HD TV Recorder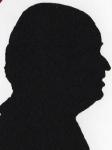 Review controls
This Pace unit (badged Philips) was the first HD unit I saw in a presentation in the spring, here now the production unit. If you need HD recording then this 500GB digital unit may just tick all the boxes on your wish list.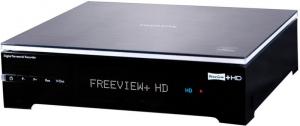 click image to enlarge
The Philips HDT8520 Dual HD TV Recorder measures 24x20x6cm but you will need at least another 2cm behind the middle figure the depth in order for the cables to be attached.
Installation is quite straightforward, the easiest is just to attach the supplied HDMI cable and tune to that channel. The screen should show a Philips Welcome screen. There are a few simple questions to answer before the scan for channels but everything is explained in Quick Start Guide. Should you want to use the pass through if for instance you still have Analogue available in your area be careful with what option you select.
The tuning found 77 TV and Teletext channels (some are scrambled) and 23 radio channels. This is the first unit using a standard aerial that gets to 100. This of course includes the three HD channels BBC, ITV and Channel 4.
Reception was excellent and so was any external connection (another TV) powered by the pass through. This has been a bugbear of mine with these boxes. Early units (back to video recorders) gave perfect pass through even when no power was going to the 'box'. Then with a number of non HD boxes more recently you only got good reception when the 'box' was on or in standby. In fact in one case the pass through only worked at all after a substantial upgrade and that box then only worked until after a program was recorded and when it returned to standby no pass through. I have used this box to power not only another TV but also a Windows PC with TV.


click image to enlarge
As now seems to be the norm there is only an LED on show when in standby. When watching a live channel or something you have recorded there is a 16 character display (up to 14 characters shown) to say what you are watching. In the case of a series the display only shows the title and not the date recorded so in the case of a series like say 'New Tricks' that is all you see some others show the date it was recorded etc. This however can be seen from the Media button on the remote as well as a Thumbnail before you make your selection.
Once your cables are inserted you really never need to go to the unit as everything can be controlled from the 43 remote control.
The Guide is the normal eight day and as with all recent units if you select to record a program that is part of a series it gives you the option to record all of the series. It also gives the option for it to record other programs of a similar Genre but use this latter option with care as even a 500GB hard disc can fill quickly.
You can record two channels at the same time and these can even be two HD channels. However an hour of HD uses around twice as much hard disc space as an hour of SD. 500GB is stated to be 250 hours of SD and 125 hours of HD.
While it talks of a green LED when on and a red and orange LED when off or in low power I could not see any difference with the last two. At the end of a recording it tells you on the display end of recording etc, but nothing during recording.
One strange thing – to me anyway – there is a white lighted band all around the top edges of the unit this lights when you start or return to standby but it also comes on for a few seconds at odd times for no real reason.
A nice unit with good sound and picture quality even in standard definition in HD it is truly excellent, it is virtually silent in use.
Doing my Internet searches found the Philips HDT8520 at a best price of £195.93 including free delivery.
http://www.amazon.co.uk/gp/product/B003H9N3LE?ie=UTF8&tag=gadge0a-21&linkCode=as2&camp=1634
http://www.philips.co.uk/c/digital-tv-receiver/high-definition-hdt8520_05/prd/?t=specifications