Ricoh CX3 Camera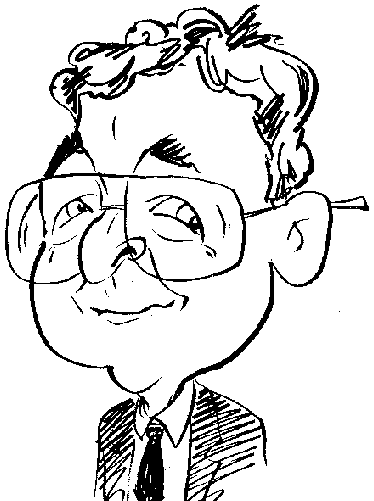 Review controls
While not the first name you may think of regarding digital cameras, Ricoh has some interesting products such as the CX3 model.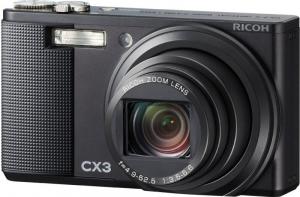 click image to enlarge
Adding to its range of digital cameras, Ricoh has launched its CX3 model. While not the small digital camera available, the Ricoh CX3 is reasonably compact with measurements of 100 x 59 x 28mm so that is should not cause an unsightly bulge in a pocket or bag. This model also has the advantage of a 10.7x 28-300mm zoom lens for capturing those memories we all love.
Not having had the opportunity to check out any other Ricoh camera units, I had no preconceptions of what to expect. Opening the box revealed the camera; rechargeable battery; battery charger unit and power lead; USB and AV cables; hand-strap; software CD and various items of documentation. The presence of the battery charger immediately gave the clue that the camera would be out of operation while the recharging was taking place unless, of course, you had purchased a spare battery pack – I can not help but think back to a time when some manufacturers would include a spare battery as standard with their products.
Picking up the camera and feeling its all-metal body was reassuring as to the build quality. Everything felt fine with the various controls ideally situated for the right-handed user (hopefully the 10% of the population that make up left-handed users would not find this arrangement too difficulty to handle). Locating the battery compartment on the base of the camera revealed that the product could accept a SD card to supplement its 88MB of internal memory – that is as long as you supplied the card.
Depressing the top-mounted power button results in a three-ring lens emerging from the camera body. This took around three seconds including the time for the 3-inch LCD monitor on the rear of the camera to display a picture. While the displayed scene was generally sharp and clear, there were occasions when there was a distinct flutter in the brightness which I found off-putting. Located to the right and just in front of the power switch is the zoom level. Some fuzziness does occur when using this mechanism but focus is quickly regained once zooming is stopped.
Completing the top-mounted controls is the Mode Dial. This dial allows you to select the required mode from eight options. You can opt for Auto Shoot, Movie Mode, Scene Auto Mode, Scene Mode, Continuous Mode, DR (Dynamic Range double-shot Mode) and two user-definable setting modes.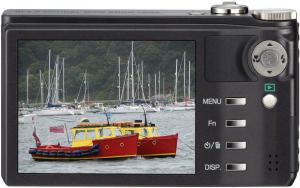 click image to enlarge
As well as the 3-inch LCD monitor, the rear of the CX3 holds a series of buttons plus a four-way joystick control. The main column of buttons give you access to the camera's settings' menu; a user-definable function feature; timer/delete option depending upon the current mode; and cycling through the various display options. The joystick enables you to navigate through the menu options plus call up the macro and flash settings. In addition there is a button for switching between capture and viewing modes.
Aimed at beginners, Scene Auto Mode attempts to take out the guess work and provide the user with a worry-free option. Generally this works quite well. Normal Scene Mode offers you a choice of 13 types of subject. You can select from options that include portrait, sports, pets, nightscape, landscape and even a text mode for capturing notes. Continuous Mode has a number of sub-options as the camera grabs still images and then uses them to create a single image from the resulting captures. DR Mode takes just two consecutive pictures with different exposures and then blends them together. Both Continuous and DR modes do take some time before giving you back control for capturing further images. With a choice of frame sizes, including HD quality, Movie Mode lets you capture clips with mono audio accompaniment. It was noticeable that when playing back any captured video that there was a short delay before the playback would start. The two user-definable settings modes include shutter speed, zoom position, scene mode and focus level options.
The Ricoh CX3 offers point & shoot functionality with a number of additional features to enhance its performance. As mentioned earlier, this is a wide-angle model with a 28-300mm range that includes close-ups in macro mode. Facial recognition can handle several faces in a single image. There are also features such as skew correction and camera shake correction to help with image capture.
I was generally impressed with the quality of images captured by the Ricoh CX3 whether of the still or video variety. The camera felt comfortable to use and its solid build gave the reassurance that it would withstand heavy usage. I do have a couple of criticism or requests for future versions. The lack of a HDMI port was a disappointment especially with CX3's HD capability. I would also like to see a SDHC card included as standard. I have seen this camera priced at £199.00.