BlackBerry Curve 9320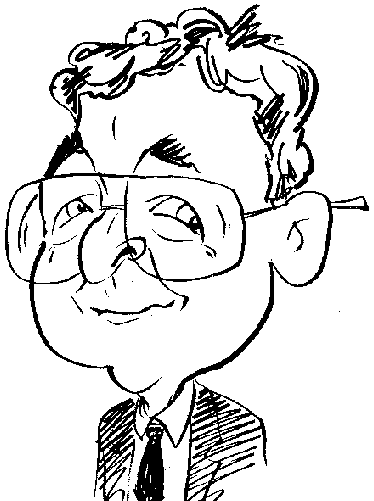 Originally developed for the business community the BlackBerry mobile device has now gained popularity with many young users who appreciate its messaging capability.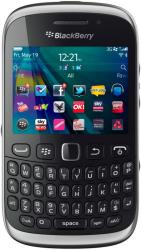 click image to enlarge
The BlackBerry Curve 9320 is a smartphone that RIM has positioned at the budget end of its product range. As you would expect from the product's title, the 9320 has curved corners for its rather squat looking body. The unit has measurements of 109 x 60 x 12.7mm (H x W x D) and weighs in at 103g so should fit comfortably in a pocket without over-burdening the user too much.
The combination of black plastic casing with a grey metallic trim and a black rubberised strip running around the handset give the unit a reasonable appearance but not one that should encourage envious glances from friends and colleagues. Sharing the occupation of the 9320's front are a 2.4 inch screen and a QWERTY style keyboard that incorporates a number pad. The two elements are separated by a row of keys for Send, Menu, Escape and End with a centrally positioned mini track pad.
The presence of the keyboard should give the clue that the unit's screen is not one of those finger-smear gathering touch models although that has not stopped it from collecting smears aplenty. With its 320 x 240 pixel resolution, this screen is fine for the majority of tasks and you are hardly likely to want to watch the latest blockbuster movie on this smartphone. True to the product's name, the keyboard is slightly curved downwards. Each of the tiny keys is raised from the body of the handset and provides a click response when pressed. Initially I struggled with the size and close proximity of these keys. Practice helped somewhat but I would never qualify even for a three-word per minute rating using this keyboard.
Arranged along the right side of the unit, as part of the previously mentioned rubberised strip, are a series of bulges that provide access to different functions. You can adjust or mute the volume plus there is a convenience key which is set by default to activate the camera mode with a second click taking a picture. You can customise this key but I left it as it was. A bulge on the left side opens the BBM (BlackBerry Messenger) facility and this is accompanied by a mini-USB port that is used for charging the battery or linking to a computer. Positioned on the top of the handset is a keyboard lock/unlock button plus a 3.5mm jack socket for attaching a headset. Accompanied by an LED flash, the unit's 3.2MP camera, with a 4x digital zoom plus face detection and various scene modes, is located on the rear of the handset. I was satisfied with the quality of the images I took with this camera.
The BlackBerry Curve 9320 is powered by an 806MHz processor backed up by 512MB of RAM. The supplied memory might seem a little on the restrictive side with regards to storing media and other downloads. Fortunately there is support for a microSD card up to a maximum of 32GB. You will need to remove the 1450mAh battery pack to gain access to the memory card slot. Battery life, as usual, will depend on the actual use to which the phone is put. I am not a heavy user and, as a result, could get through the best part of a week with just a couple of recharges.
Powering up the 9320 took under five seconds to bring you to the home screen as presented by the pre-loaded BlackBerry OS 7.1. This screen provides battery, date/time, network and signal strength feedback plus any outstanding message notifications. You can scroll down into an area containing icons that have been categorised as All, Favourites, Media, Downloads and Frequent. There are icons for Messages, Contacts, Browser, Media, various social network offerings, games and applications amongst others.
With both HSDPA and WiFi connectivity, this Blackberry smartphone gives you a range of communication options that does not include video calling. You can set up conference calls, use BBM and various social sites, access the Internet with reasonable downloading speeds and link to your network, plus set up your email mail box.
Although this smartphone is really aimed at the more business inclined users, entertainment has not been totally forgotten with this product. You can store and play music, video clips and pictures. An FM radio feature requires a headset to be attached before you can gain access to the airwaves. A couple of games come pre-installed on the handset. These are a word puzzle game and a variation of the old breakout game. Other games and applications can be sourced from an App World feature which does require a valid BlackBerry ID Username and password.
The BlackBerry Curve 9320 should appeal to those who like to use a range of communication options and can live without the latest fashion option of a touch screen. The review unit has been supplied by Vodafone who have this phone priced at £135 on a pay-as-you-go basis or free with a monthly contract starting at £15.50.
http://shop.vodafone.co.uk/shop/mobile-phone/blackberry-curve-9320-black-paym