A Two-toned PhoneEasy Unit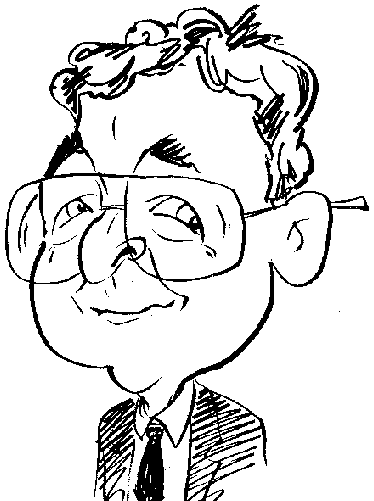 Review controls
Sticking with the same name followed by a unique number does provide a manufacturer with an easy choice of options when it comes to naming its various products. One company that has taken this approach is Doro with its range of handsets designed with simplicity in mind. The latest of these products to come my way is the PhoneEasy 622 which adopts a clamshell style of appearance.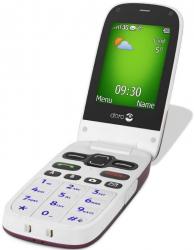 click image to enlarge
Available in a choice of burgundy and white or black and grey, the PhoneEasy 622 is certainly not going to be confused with any of the numerous smartphones that are appearing by the bucket load for use by the fashion conscious members of society (and yes I do have a smart phone despite being a total stranger with regards to fashion). Featuring Doro's usual strategy, this handset has a more straightforward and ease-of-use mindset although it does feature a couple of extra features that might appeal to some.
The handset has dimensions of 102 x 52 x 19mm (H x W x D) and weighs 104g (battery pack included). When charging this device you can either opt for a direct connection to an appropriate power source using the supplied standard-to-micro USB lead and plug or use the charging cradle, which is supplied in the box. The latter does have the advantage of ensuring the handset should by clearly visible as it is used as a central and visible repository when the handset is being recharged when indoors. The 800mAh Li-ion battery is rated at 380 hours on standby and 10 hours talk time. I have no arguments with either of these figures.
The rear mounted battery compartment is also home to your SIM card and an optional micro SD card to add to the storage memory available with this handset. By default there is just 71.1MB available to the user. In order to add or replace this memory card, you will need to remove the battery first.
The handset's front outer casing, coloured burgundy in the case of my review unit, features a 2MP camera with flash unit. Captured images and video clips are reasonable but you do need a steady hand to avoid camera shake. The flash unit helps and it also doubles as a torch which needs to be turned on or off from the unit's main menu. The front has a 40 x 15mm external window providing time and status indicators for incoming calls and events plus separate lights for call and battery level issues. Volume adjustment buttons are on the right side of the unit with a micro USB port and a 3.5mm headphone socket on the opposite side. Located at the rear of the handset is the Assistance button which I will return to later.
Opening the clamshell reveals a 49 x 36mm colour screen on the top section. This screen has a resolution of 320 x 240 pixels. While hardly even close to state-of-the-art, this screen is adequate for the purpose apart from the maximum available limit of just one minute before the backlight cuts out – it may save on battery life but some users need a longer period of illumination. The screen displays various information regarding date, time, network and battery status plus the chosen colour scheme (there are four) and wallpaper if selected.
An up/down navigation pad with left and right soft keys is positioned at the top of the lower half of the clamshell. Just below this are clearly identifiable coloured Call and End buttons with a row of buttons covering two speed dial options and shortcut keys for the camera and messaging. Taking up the rest of the lower section is a 4 x 3 alphanumeric key pad. These keys are raised with the "5" key having two dimples to help when selecting keys in poor lighting conditions.
When you first power up this handset a wizard will lead you through the various steps required to set up the device. This process covers areas such as language, date/time, display, sound. Text and the Doro Experience which the company has developed to help users handle and backup the information on their handset with a remote option. You will need to create a free account for this purpose. Your username will be automatically set to your handset's phone number with a password of your own choosing. This account can be accessed online at www.doroexperience.com. This setup wizard can be rerun at any time.
Doro has added a basic weather app to this handset. You can select your town or city and basic information regarding the local weather, with an appropriate icon and estimated temperature, will be added to your choice of wallpaper. You can also get a basic four day reading.
The usual array of telephonic features can be found on this Doro handset. There is a 500 entry phonebook, two speed dial options, a call log retaining 60 entries, SMS/MMS and voice messaging capabilities plus a calendar, calculator, FM radio and a couple of simple games. There is also support for Bluetooth, 900/1800/1900 GSM, 3G and GPRS.
Earlier I mentioned the rear mounted Assistance button. This button offers users the safety net of an Emergency feature. As the feature is turned off my default you will need to activate it and set up a list of five numbers will can be called in an emergency. This feature can be brought into play by either holding down the button for approximately 3 seconds or by pressing the button 3 times quickly.
Although aimed more at the senior citizen market sector, the PhoneEasy 622 handset could have wider appeal. It has a pleasant appearance with a reasonable range of features. When I checked the Internet I found that this handset was generally being priced at around £119 SIM-free which does seem a little high with Smarphones now appearing at around half this price.
http://www.doro.co.uk/Products/Mobile-phones-and-accessories/Doro-PhoneEasy-622/