A Small MP3 Player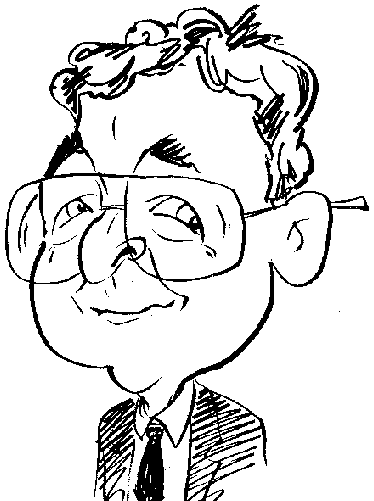 Review controls
Sometimes you could be forgiven for thinking that mobile music was the sole preserve of the iPod but there are other devices often with a far more attractive price point.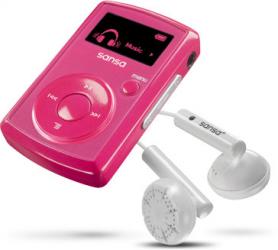 click image to enlarge
Size, as we all know, isn't everything – a truism that is perfectly illustrated by the Sansa Clip. This is a tiny MP3 player measuring 55 x 35 x 16mm. The Sansa Clip is available in a choice of colours such as Black, Candy Apple Red, Hot Pink, Silver and Ice Blue with capacities of 1GB, 2GB or 4GB. This review is based on the silver 4GB model.
Taking over the lower half of the front of the device is a selection wheel with a centrally mounted acceptance button and cardinal points for stop/start, menu, forward and backward option. Just above the wheel on the right is a Home button. The rest of the front is occupied by a one-inch screen that presents a bright, clear, colourful picture.
A 3.5mm headphone connection socket and volume jog control are found on the right side of the unit while the left side houses a mini USB connection allowing music transfer and powering capabilities along with the on/off and hold slider switch. The unit's internal rechargeable battery can provide up to an impressive 15 hours of use.
Providing the reason for the product's "Clip" designation is a rear mounted spring clip. It is a simple matter to attach this clip to a belt or other article of clothing. You can then listen to your favourite music tracks without being encumbered while getting on with other activities whether of the energetic or relaxed variety.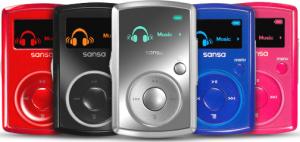 click image to enlarge
Supporting MP3, WMA, secure WMA and Audible file formats for audio book listening, the Sansa Clip can store up to 1000 MP3 tracks or double the number for WMA tracks in its 4GB storage capacity. Tracks can be added to the Sansa Clip by a choice of methods that include drag & drop or copy &paste plus the device can be synchronised with Windows Media Player. You can scroll through entries with feedback on track and artist details being supplied on screen. Content can be browsed using categories such as Artists, Albums, Songs, Genres, Play-lists, Top Rated and Audio books while you continue to listen to a track which can be added to a play-list by a single press of the central button.
The Sansa Clip has a built-in FM radio feature. Up to 40 presets channels can be stored either manually or using an automatic scan option. Recordings can be made direct from the radio using a built-in microphone or you could use this device for recording memos.
As part of its shut down procedure, the Sansa Clip automatically places a bookmark at the exact point reach in the current track. You are then able to continue from that point when you restart the device with a single press of the power switch.
Audio quality is excellent with plenty of volume power and various equalizer settings. You are supplied with a set of ear-bud style headphones although there is nothing to stop you replacing them with your favourite headset as the Sansa Clip uses a standard 3.5mm connection. After using a Creative Zen V Plus for the past two years, I have to say that I have switched allegiance to the Sansa Clip as my number one choice for mobile music listening. The 4GB Sansa Clip has been priced at £46.13.