Sony Walkman NWZ-B173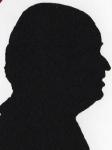 Review controls
It's been a while since I have looked at an MP3 player rather than an iPod. It is also a nice small unit that is smaller than most of course size and weight mean the display is tiny in comparison to some units but this is from Sony.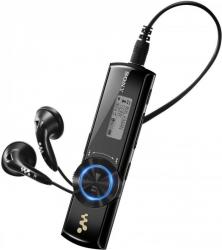 click image to enlarge
The Sony Walkman NWZ-B173 measures 8.5x2x1.3cm and it weighs just 27grams. Perhaps the biggest thing in its favour is that you can plug the USB connection (remove the cap of the unit) into a PC it is read as a drive and then you just Drag and Drop items.
We all take Drag and Drop for a given today but if you are old enough to remember times before it you still appreciate what it gives not least when certain products do their best with fancy installers to stop you using it.
This is a device to play recorded music and or record voice onto it so your recreational tool can have a business use.
The 2x.7cm display can show three lines of information so you do need reasonable eyesight. My unit was red on the face and both ends – the rest was black – this may be why the screen background was a fairly garish colour but the text is still a nice readable black.
Apart from the display on the left part of the face there is a wheel to its right that is 2.4cm across so realise it is wider than the body. It has one job twist up to move forward and twist down to go back. The centre of the wheel is play/pause/off. The other controls are on the two sides with a 3.5mm earbud socket in the non USB cap end which is the left looking at it.
The right side has a back touch button and just to its right a hold slider that stops it being manipulated when in a pocket.
The left side has a record/stop button the volume 'see saw' and a Zap/Bass button to complete the units controls.
I assume there should be a Getting Started Sheet; the one in mine was in four languages two of which I could not even name. However the files on the unit have a fuller manual that should answer any questions so remove the USB cap and plug it into a PC and RTFM.
Earbuds are supplied but I am sure most will already have their favourites. There is also a clip that allows it to be fitted to a shirt or tie. Also on the back are two pin holes one is a microphone and the other a reset button.
If you fit the clip then the microphone will be on the inside nearest the body and it could effect the quality of the voice recordings. It is very close to the top of the crocodile clip just above the pivot point so think before you use it. I found voice recordings were quite good quality at 178kbps (basic MP3 is 128kbps) and quite clear. A one minute recording at this level takes 1.3MB of space.
The unit sent to me was a 4GB version. This can record a lot of voice and store a great deal of MP3 files.
Playing a decent level of MP3 recording 320kbps through the supplied earbuds a lot of the quality was lost, better headphones were an improvement as was using a 3.5mm extender lead and playing through a reasonable speaker. Even better was a quality speaker but always remember that MP3 has both top and bottom frequencies cut and hear the same tune in WAV format and you should hear the difference. But that will require far heavier and pricier equipment.
With most phones having the ability to play MP3 as standard are the days of standalone MP3 players ended?
Doing my searches found the Sony Walkman NWZ-B173 at £31.99 with free delivery.
http://www.amazon.co.uk/gp/product/B0070JT7I0?ie=UTF8&tag=gadge0a-21&linkCode=as2&camp=1634