Canon IXUS 170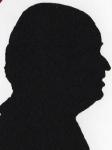 The IXUS range are the nearest thing to a 'point and shoot' camera from Canon who are best known for their high end DSLR cameras used by the majority of professional photographers. This is small – fits easily in a pocket – and is very easy to use.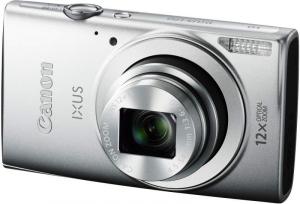 click image to enlarge
The Canon Ixus 170 compact digital camera measures 9.8x5.5x2cm when closed; the last figure can increase by up to 4cm when the lens is fully extended. It weights 138grams.
My unit was metallic blue but they do other colours. Just because it is small does not mean it lacks quality in fact it can capture images up to 20MP and they are excellent.
You have only to choose the resolution L, M1, M2, S or W. These are 20MP, 10MP, 3MP, VGA or Wide the last is 5152x2896, while this uses less pixels than the 20MP offering it give extra width which can be very useful when shooting in a position where you cannot back away further from what you are trying to capture.
The left side has no connections, the right side has a large rubber bung covering the AV/Digital out socket and it also has a wrist strap anchor point. The base has the solid battery behind a door and this is where you insert any SD card you may use, there is also a tripod screw.
The face has the 4.5 to 54mm lens which is 12x optical and also the small bar flash above and to its right which is never closer than 3cm to the lens.
The top has a small on/off button and beside this the larger shutter release with wide angle/telephoto control around it.
This leaves the back that is dominated by the 5x5x4cm TFT. To the right of this are two pairs of well marked buttons split by the ubiquitous five position joystick control.
You can of course capture video as well as static shots. Two options HD 1280x720 or VGA 640x480.
While 'point and shoot' is often more a derogatory term it is also a term that applies here in that the novice needs only to decide how much detail he/she wants and set the resolution accordingly and then let the camera make the choices you will not be disappointed.
There are two choices with flash 'no flash' or 'auto' this may on rare occasions not give what you want as having the flash fire when there is good light overall can often fill the image out. However having the 'no flash' option is perhaps more important for areas where firing the flash is inappropriate.
One mistake novice users often make is to try to zoom right in on a subject and then find the image is poor, the main reason will be that the excellent image stability cannot cope with your movement, if you need a lot of zoom then either fit a tripod or at least place the camera on a firm surface. A better alternative is use the highest MP option and then use photo software on a PC to do the zoom into a section of your image.
For a first camera this is rather good and for generation that have grown up with phone cameras they will soon realise what they were missing.
The Canon IXUS 170 is available from the link below for £110.10 with free delivery.
http://www.amazon.co.uk/gp/product/B00RYVA4H2?ie=UTF8&tag=gadge0a-21&linkCode=as2&camp=1634