The Return of Kwazi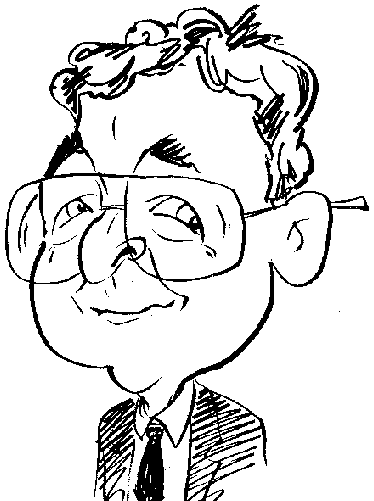 The Westernised version of the ancient Chinese Mah Jong board game comes to the rescue of a world in a state of imbalance.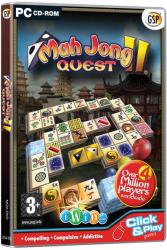 click image to enlarge
As its title indicates, Mah Jong Quest II is the follow up to the popular Mah Jong Quest game. With this particular offering of Mah Jong game play you have a choice of three types of challenges. You can opt for Freeplay, Tournament or Kwazi's Quest with the latter being the focal point around which this game is based.
Whereas the original Mah Jong Quest featured Kwazi as the sole savour of his world, this time our hero has help although the actual value of this help might be called into question as will as revealed in a moment. In this second quest, Kwazi's world has fallen into a state of imbalance. The main result of this upheaval is that Kwazi is split into two personalities. On the one hand we have the white male Kwazi and on the other it is the black female Kwazi who then come together in a series of opposites to produce the Mah Jong puzzle boards made up traditionally decorated tiles that need to be removed by selecting matching pairs. In true Mah Jong fashion, only tiles that have a side free from any obstruction can be selected for matching.
If you have played the original Mah Jong Quest title then you will know that the game's developers have added a number of features to spice up the traditional Mah Jong game. Various special titles have been introduced. These tiles can be used in different ways to help complete boards. The special tiles might have the ability to indicate possible matches, move tiles, swap the position of a couple of tiles, create a new tile of a particular type or give you additional time in which to complete a board.
The Quest undertaken by the dual Kwazi personality is spread over eight mystical lands against which the Mah Jong boards are displayed. Each land consists of eight puzzles which need to be completed in sequence. A puzzle needs to be completed within a specific time limit that is indicated by a fuse which gradually gets shorter until it disappears. However you do not need to remove all the tiles in order to complete a puzzle. Hidden deep within each puzzle are the Yin and Yang tiles. Once these two tiles have been matched then the puzzle is complete and you earn extra points for any tiles still remaining on the board.
Options are available to flip the board vertically or horizontally for a better view. You can also undo as many moves as necessary in order to step back and try a new approach to complete a puzzle board. If you fail to complete a board within the time limit then you will generally need to replay the board although there are a few occasions when you are offered the opportunity to exchange one of your available lives as a penalty for skipping a board that is proving difficult to complete. Linking the various worlds together is a series of animated sequences displayed in a small window with a narrated piece of philosophy.
Sticking with a more classical style of Mah Jong game play is the Freeplay option although the developers have not be able to resist the temptation to add a few tweaks of their own to the game. Made up of over 400 boards, you can select from Classic, Double, Special and Triple Play puzzles. In most cases you will also have the option to choose a playing mode from a list that includes Speed, Mixer, Memory and Ghost.
The third type of game is Tournament. This is head-to-head action as you take on an anonymous opponent chosen by the game. You have to complete a board within a set time quicker than your opponent. You do not actually see your opponent's board but you do see your opponent's number of removed tiles growing out of the corner of your eyes as you search for matching. I have to admit that I have yet to win one of these head-to-head competitions.
Overall I found this follow up game a little easier than the original title. If you are not a fan of Mah Jong then this game could become boring with the repetition but fans of Mah Jong should find it an enjoyable and challenging exercise. Avanquest has priced this game at £102.0. System specifications call for a 800MHz processor with 512MB of ram and 50MB of hard disk space running Windows XP and later.
http://www.avanquest.com/UK/software/mah-jong-quest-ii-105171