Grundig GUD300HD Set Top Box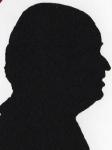 Review controls
As more areas prepare to turn their Analogue TV signals off more companies are bringing out HD TV digital boxes, here an offering from Grundig that in my area anyway gives stunning pictures from the three HD channels.

The Grundig GUD300HD Set Top Box is 26x15x4cm and shiny black but as it need not be touched once in position then this does not matter. You will need another 4cm to the second figure the depth to insert cables in the rear of the unit so actual space required is 26x19x4cm.
The leads supplied are a fly lead for those who need one or who still want to use Analogue while available and an HDMI lead. You should also be able to connect via SCART but no SCART cable is provided in the box.
On first turn on once you have connected the supplied HDMI cable and turned to that channel you get a screen saying 16:9 or 4:3 make sure your aerial lead is plugged into the rear of the box and then it autotunes. On mine it took four minutes and for the first time it found 100 channels (the limit I have had before is 96 on Freeview and 99 on Freeview +HD) however it seems it is just another extra Teletext channel. I get 67 TV and Teletext and 23 radio channels. Some of these are scrambled but I can view TV at certain times of the day on 46 of the channels.
For the novice user there is a six sided well illustrated getting started guide that will take you through everything from plugging in the unit to using the rather nice on screen program guide. Any remaining queries should be handled by the 28 page User Guide. Most will probably never open it. The only thing that might need some explanation is the remote control and there is a full side explaining it in detail on the getting started guide.
All the digital boxes I have reviewed have – for me – the same failing, they manage to cut the power in standby – most to less than one watt – very good but totally forget that for a while some may still want to watch Analogue and unless the box is in standby or switched on the pass through does not work, surely a mistake.
The 38 key remote control can do everything for your box change channels view the on screen guide and even change volume. Once you have a good volume level your own TV's remote will only be required to to the TV on and off and select the channel the box is viewed from.
I found the picture quality was excellent on the 64 standard TV channels and stunning using the three available HD channels. For some reason all digital channels seem to have lower sound levels than Analogue and of course this also applies to HD channels.
For anyone wanting a box for viewing TV after the changeover you go from the five Analogue channels to 46 in my area. Of course this box does not allow you to record so even with 46 channels available you can only watch one. Still the quality on HD is far better than the standard signal normally available through an aerial.
Should you want to record items then you need a box with a PVR and there are such boxes arriving on the market. Once Grundig produce one I will no doubt tell you about it.
Doing my Internet searches found the Grundig GUD300HD at a best price of £117.81 including free delivery from the link below.
http://www.amazon.co.uk/gp/product/B003D7LXTO?ie=UTF8&tag=gadge0a-21&linkCode=as2&camp=1634