Freesat PVR from Humax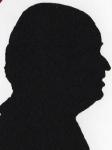 Review controls
Having recently looked at a Freeview device from Humax it seems only fair to offer the same for those who use a Satellite to receive their signal. So what if anything can this method offer to persuade those with a decent aerial signal to switch.


click image to enlarge
The unit is 33.5x26x5cm and as the current custom seems to be has a front that shows only small LEDs and nothing else when on standby, in just there is a small display to show which channel or recorded item you are watching.
My first surprise was that it required Ethernet to do 'catch up' TV most units today will do the same with Wi-Fi but if Ethernet is close by it is no real problem.
I tried this unit attached to both my own TV and also during the test period to one that was on review. On both it has 'master' control, by that I mean it automatically swaps to that HDMI channel once switched on. In fact even with your TV in standby if you turn on this Freesat device not only does it change to the appropriate HDMI channel it also turns on the TV.
There are more channels on Freesat than on Freeview and that goes as far as extra radio channels as well as TV channels. The order of channels is different and does take a little getting used to so all the BBC channels are in a group then all the ITV, Channel 4 etc.
The On Demand section has BBC iPlayer, ITV Player, 4oD, Demand 5 and YouTube all for free and Curzon Home Cinema that requires a subscription.
Connections at the rear of this Freesat box are DC Input, HDMI, Ethernet, SPDIF, SCART and Audio and Video RCA sockets. There are also the two standard screw in Satellite inputs.
For those that do not know having two inputs is how you can record two channels at the same time with Satellite signals.
Setup is quick and all the channels are found and put in order – note satellite start at 101 and not 1 – and few other questions need answering.
Once setup everything is controlled from the 42 button remote control with all the TV controls near the base end but this is also how the remote is balanced so one handed operation should be possible.
You setup recordings via the Guide and you get the choice to record in SD or HD and to record the whole series if required. Playback controls are towards the top of the remote.
The Home screen is great for novices and even has short instructions on things like setting up your Internet Connection, Showcase Search and Recordings, these are short easy to follow videos built into the Freesat box.
All through I have called this a Humax Freesat box but what is new is Freetime which allows the catch up features.
So the question I am often asked is what's the quality like, in my area it's excellent but so is my aerial signal. Picture quality is good and no blockiness. Sound quality is generally good but both picture and sound depend on your TV and that is why try my older TV as well as a brand new (review shortly) one is needed to see any differences.
The Humax box comes with required cables as well as an A5 Quick Start Guide and a similar sized User Guide. The User Guide also has a comprehensive section at the rear that allows you to make the Freesat remote also control your TV for you should you wish.
So should your Freeview reception be naff or if Freesat has channels you like that are not on Freeview then remember you also need a Satellite disk before you can use this product.
The Humax Freesat HDR-1000S (2TB model) is not currently widely available but the link below gives the 1TB version for £209 with free delivery. They also list a 500GB version for £189.
http://www.amazon.co.uk/gp/product/B009P2H3NQ?ie=UTF8&tag=gadge0a-21&linkCode=as2&camp=1634