Amazon Kindle Paperwhite 2015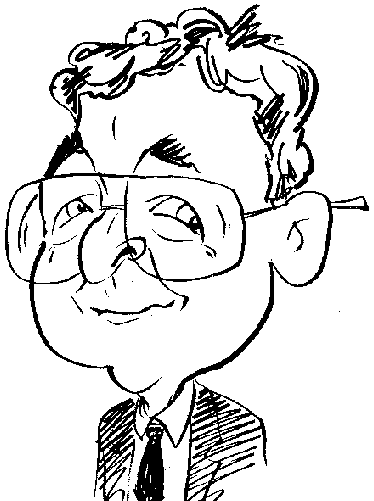 Review controls
While not the only brand on the market, when it comes to referring to an ebook reader many people tend to think of a Kindle device – a bit like calling a vacuum cleaner a Hoover.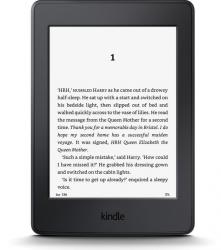 click image to enlarge
Amazon has released a number of Kindle ebook reader devices. The latest offering of this product to come my way is the new Kindle Paperwhite model. I mention "new" because this 2015 version of the product is an upgrade of the original version that was launched in 2012, some five years after the original Kindle device was released to the public.
My review sample of the Kindle Paperwhite 2015 is the 3G WiFi model that has 4GB of RAM. Following an automated upgrade process to bring the Kindle software up to version 5.6.5, adding improvements to Smart Lookup and Reading aspects such as better justification, larger fonts and a new typesetting engine supporting drop caps and dynamic layout adjustments when changes are made to text size, I was left with around 3MB of local storage for books and other documents. This may not sound much but it will hold a library of books that I would struggle to get through in my lifetime.
The Kindle Paperwhite has dimensions of 169 x 117 x 9.1mm (H x W x D), making it smaller than most paperback books, and weighs 211g, so lighter that printed books as well. In use this ebook reader feels comfortable in the hand and is easy to use. The screen is a 6-inch responsive touch-screen with a matte finish that helps create the illusion of real paper. Rather than the 212 pixels per inch (ppi) of the earlier version of the Paperwhite, this screen delivers 300ppi. Offering 16-level grey scale with Carta e-paper ink technology, the screen features a built-in ambient light sensor which automatically adjusts its brightness to compensate for different environments. You can also manually adjust the backlight feature if you are in the habit of reading in bed and do not wish to disturb your partner at their slumber.
However there is a downside to the inbuilt light feature in that it can affect battery life if over-used to any extent but then the product's WiFi feature can also help drain a battery. For standard use, based on 30 minutes reading a day with WiFi off and the backlight set at no higher than 10, you should get six weeks of use from a single charge. But of course your reading habits, WiFi needs and light settings might not fit in with the standard use pattern.
Powering up the Kindle Paperwhite is carried out from a button located at the base of the unit alongside a micro USB port for charging purposes using the supplied standard to micro USB lead. You will be presented with a Home screen that can display your content stored either on the device or in the Cloud with storage space being provided free for your Amazon content. Two buttons on the Home screen allow you to switch between the content in either location.
Your content, in either location, can be displayed in list or cover book format. Your choice of display format will apply to both locations as there is no option to have a different format for Cloud and device. While you can access content for reading from either location, you will need a WiFi connection for titles that are only stored in the Cloud. It is an easy matter to download a copy from the Cloud to the device if you plan to access a particular title later when a WiFi connection will not be available. You can later delete the copy safe in the knowledge that the original will be retained in the Cloud.
Running across the top of the Home screen is a tool bar with options giving access to the various features found in the Kindle Paperwhite. There are options to return Home, step back to the previous screen, adjust brightness, visit the Kindle store, search the content, check out the Goodreads feature with recommendations for future reads based on your preferences, and Menu options. This last feature changes its content depending upon where you are accessing this option. When reading a book, a second toolbar will be added offering options to change the text display, Go to a particular page, access the X-ray feature to find out more about the content being read, Share and add bookmarks. Both these toolbars are hidden while you are actually reading content.
Depending upon your needs and budget, this new Kindle Paperwhite is available at different price levels. The 3G & WiFi model, as reviewed, is priced at either £169.99 with special offers that are displayed as adverts on your device's Home screen or £179.99 without the special offers. The product is also available for £119.99 without 3G and special offers or £109.99 without 3G. If your budget can manage it then I would recommend the 3G & WiFi model without special offers.
http://www.amazon.co.uk/gp/product/B00QJDO0QC?ie=UTF8&tag=gadge0a-21&linkCode=as2&camp=1634