8th Generation Kindle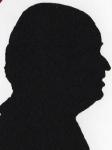 I must be getting old as I remember the very first Kindle. These days so many people are reading them on the bus or train, what you rarely see is a real book being read. The kindle of course has a huge advantage over a book be it hardback or paperback in that they weigh even less and for good measure you do not have to turn over the corner of a page it knows where you got to.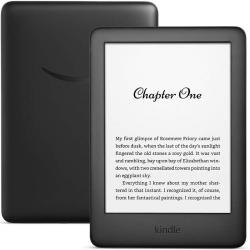 click image to enlarge
The latest iteration on the Kindle e-book reader measures 16x11x.8cm and weighs 168 grams. The viewable screen is 11.2x9.2cm. At the default font size this can show 20 lines of text with the addition of percentage of book read and other information below this. This Kindles display is 6 inches from corner to corner.
Black on White is very like reading a printed book and should it be a non-fiction offering or even a text book there is built in the ability to let you know what a word means, useful for those using the Kindle as a learning tool rather than the more popular use - from what I see in trains on my travels - as a relaxation tool.
Here are a few things that I do not remember from early Kindles.
Font and Page settings, the immediate choice of Compact, Standard (default) or Large which should suit most levels of eye sight; however there are a choice of nine fonts and other sizes all available from a second screen tap. Page orientation, Alignment, Spacing and Margins can all be altered. The ability to show a clock while reading is an option as well as time left in chapter or book. Finally Low Vision options are also a choice.
With my own far from perfect sight I found that around 60cm away was a nice comfortable size using the Standard view.
By default the standard light intensity setting is 18 (out of 24).
Anyone new to Kindles may find the single on/off button on the base a little confusing to begin with, a tap near the top of the screen will show various menus, a tap towards the left side of the screen will move a page back and a tap near the right side centre of the screen will move a page forward.
The reading time left in the book at your current reading rate is a tap near the bottom left corner and another tap will remove this information from the page.
By default the Kindle will go to sleep after 10 minutes of inactivity. A touch on the on/off button will instantly wake it up. If left for a long time you will seeing a waking up message but this takes only a few seconds and if reading on more than one device the sync will take you to the last read page even if it is different from where you last read on this device. The sleep option saves battery as the only way you use battery is with screen drawing and the units light so one of the images once drawn uses no battery as it is not lit.
A Kindle downloads by Wi-Fi and or Bluetooth the latter an option most used with a SmartPhone.
This is so like a book – much more than with early versions – and of course this can store hundreds if not thousands of books in its memory.
At the time of publication the 8th Generation Kindle is available from Amazon for £69.99 in either Black or White.