EasyNote TS Laptop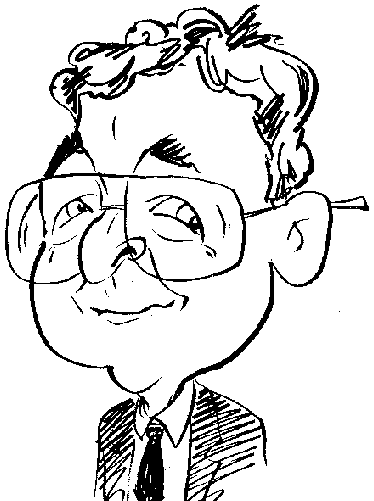 Review controls
While I have had the opportunity to check out various Acer laptops, this is the first chance I have had to take a close look at a Packard Bell laptop.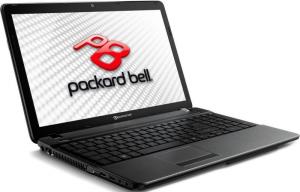 click image to enlarge
With its tastefully decorated maroon top, the Packard Bell EasyNote TS does tend to stand out when resting on your workspace or lap. No doubt the laptop's dimensions of 381 x 258 x 38mm (W x D x H) helps in this respect and makes me thinks that for many users this particular model will be regarded as a desktop replacement rather than a travelling companion especially with its weight of 2.6kg.
This Packard Bell laptop comes in a range of flavours. The review model is the TS13HR which is based on the Intel Core i5-2410M CPU running at 2.3GHz. Memory comes in the form of 4GB of DDR3 with graphics being handled by the Intel HD Graphics 3000 chipset. Hard disk storage is provided by a 750GB Toshiba MK7559GSXP SATA 2.5-inch drive. Support is built in for 802.11n Wi-Fi connectivity and Bluetooth.
Raising the top of the EasyNote TS reveals a 15.6-inch LED LCD screen delivering an aspect ratio of 16:9. For most tasks this screen is fine and I was able to carry out work related tasks, playing a few of the casual game trial packs supplied with the product and view DVD movies in various lighting conditions without any viewing problems. However it was noticeable that, even with careful handling, the bezel was like a magnet in attracting finger smears by the handful. Mounted above the screen is a 1.3 megapixel webcam which works in conjunction with the supplied viewing software.
Taking up just over half of the laptop's base is a well laid-out keyboard. If pressed I would have to admit that I would have preferred a spacebar that was slightly larger. However in other respects this keyboard was fine for general typing purposes plus you do get the advantage of a full size number pad. The wrist rest, with its embedded touchpad, adopts the same colour scheme as the unit's top. The touchpad supports multi-touch gestures and performed well but didn't quite convince me to abandon my preference for a traditional mouse.
The EasyNote TS provides the user with a range of connectivity options. I have already mentioned the built-in Wi-Fi option which comes with a dedicated key on the top row of the keyboard lets you turn on/off the wireless feature when necessary. Located on the front of the laptop is a multi-in-1 card reader. This reader is capable of handling SD,MMC,MSPRO and xD formats. Bluetooth, as you would expect, is available.
Running along the left side of this laptop are connection sockets for mains power, Ethernet 10/100/1000, an external VGA port, HDMI, USB, microphone and headphone/speaker output. Moving over to the opposite side of the unit, you will find two USB ports, aDVD Super Multi DL Driveand a Kensington lock slot. I usually found that I needed to press the eject button on the optical drive more than once before it would respond and give me access to the drive. The inner of the two USB ports on the right side has a blue insert which identifies it as supporting the latest USB 3.0 standard.
Packard Bell has not neglected the social network community with this product. Along with Skype, this laptop has a dedicated button on the keyboard for social networking. Clicking on this button brings up a panel that allows you to log on the user's Facebook, Flickr or YouTube account.
The EasyNote TS comes with Microsoft Windows 7 Home Premium. With a fairly light and basic load of software, boot-up from cold took 68 seconds. While users will probably appreciate the copy of Microsoft Office Starter, Adobe Photoshop Elements 8 and a 60-day trial version of Norton Internet Security, some of the other shareware found on this laptop might not be so well received. There are numerous ad-support trial versions of games and a link to Packard Bell's store which could be candidates for removal.
I was able to get just under five hours of light use. This time period dropped dramatically when watching DVD movies with 1 hour 53 minutes of viewing before a warning and shut down occurred. This Packard Bell EasyNote TS is an attractive looking laptop that is reasonably well specified with a performance to match. Expect to pay in the region of £536 for this laptop.
http://www.packardbell.co.uk/pb/en/GB/content/serie/easynotets