Kobo Aura One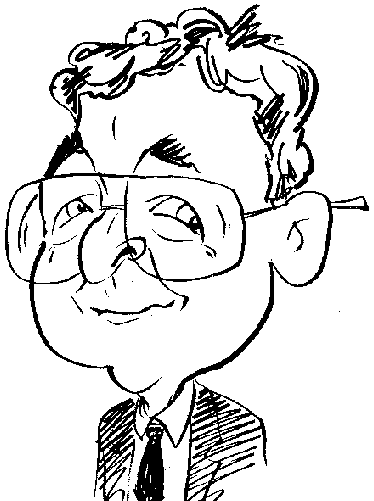 Review controls
Providing you with your own personal, portable library is the task of a new eReader from Kobo.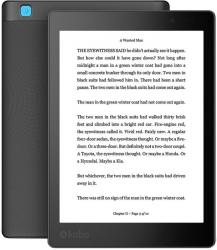 click image to enlarge
While most of the competition has faded away, for various reasons, as they attempted to battle the might of the Amazon Kindle machine, Kobo continues to fight the good fight. Based in Toronto, Rakuten Kobo is one of the world's faster growing eReading services with an offering of five million eBooks and magazines accessed by its various eBook readers. A recent addition to the company's family of eBook readers is the Kobo Aura One device.
This latest version of an eBook reader is certainly different with regards to its appearance when compared to my usual Kobo travelling companion which recently provided my reading material when flying to and from Munich for a launch event. The new Kobo Aura One device combines a large screen area with a slim line look. With overall dimensions of 195.1 x 138.5 x 6.9mm and a weight of 226g, you get a 7.9-inch Carta E Ink HD touch screen delivering an ultra-high resolution of 1872 x 1404 pixels at 300 dpi.
The screen is enclosed within a black bezel that matches the colour of the textured back panel featuring a blue on/off button in the top right corner. While the patterned texture of the back helped grip this eBook reader, the width of the device did mean that my small hands, with their limited span, struggled to securely hold on to the device. The size also meant that using this eBook reader was a two-handed operation.
The Kobo Aura One has three modes. These are entitled Power Off, Sleeping and Read mode. While the first two modes display the front cover of the currently selected reading of choice, Read mode opens with a Home page that displays a mixture of options. These include the current book, recommendations, the suggested top ten titles, new additions and OverDrive plus options for Read, Browse and Activity choices.
The Read option gives you the choice of an individual book, collections or articles you have saved using an account you can create for using the Pocket service. Browse offers various choices that include more information about recommendations, top picks, categories and related titles. The third option of Activity lets you check out your reading stats and any awards achieved from your reading schedule.
When reading eBooks, the Kobo Aura One provides the reader with a number of adjustable options. You can set the screen brightness using a backlight feature which can work in conjunction with any available natural light. A Bedtime setting lets you set the time at which a more night-time reading experience will kick in. The area of the screen that will react to finger taps can be selected from a limited choice. You can set page numbers to appear plus your progress in the current chapter. Other important settings that are available are those for a Wi-Fi link and management of downloads.
When you tap the centre of the screen you bring up a specific Reading Menu. This can be used to adjust the size and style of the font being used with a choice of 11 styles and 50 sizes plus the alignment of the text. This menu also lets you zoom in for a closer look at images and navigate to specific point in the current book. Further options lets you look up the meaning of a word and add you own notes.
Earlier I mentioned OverDrive. This is a free service allowing users to borrow eBooks from a local library's digital collection. You will need to create an account to make use of the service. Whether using this service or purchasing eBooks from various source, the Kobo Aura One offers support for a wide range of file formats used by eBooks, comic books and images. The supported file formats include EPUB, EPUB3, PDF, MOBI, CBZ, CBR, TXT, RTF, HTML, GIF, PNG, BMP and TIFF. With this selection of formats, you should have no difficulty building up a library of titles from different sources even though you are denied access to the Amazon book store.
According to data released by Kobo, this eBook reader's internal battery should provide up to one month of use before recharging is required. The actual time span will, of course depend upon the individual usage. I have no reason to doubt Kobo's estimation even though my review period was considerable shorter than the one month.
During the review process, the Kobo Aura One performed well as it delivered clear and sharp text with quick updating of the screen. Although with the pleasant reading experience being offered, this device offers HZO Protection™ and is IPX8 certified giving up to 60 minutes of protection at up to 2 metres of water. Capable of holding up to 6000 eBooks in its 8GB of storage space, the Kobo Aura One is priced at £189.99 making it more expensive purchase that the smaller walled-gardened Amazon offering.
Kobo Aura One

| | |
| --- | --- |
| Display | 7.8-inch Carta E Ink HD touch screen |
| Size | 195.1 x 138,5 x 6.9mm |
| Weight | 226g |
| Connectivity | Wi-Fi 802.11 b/g/n and Micro USB |
| Processor | i.MX6 Solo Lite Freescale 1GHz |
| Light | Fully adjustable ComfortLight PRO |
| Waterproof | HZO Protection™ |
| Storage | 8GB |
| Battery | Up to one month |
| Colour | Soft black |