Kobo Glo HD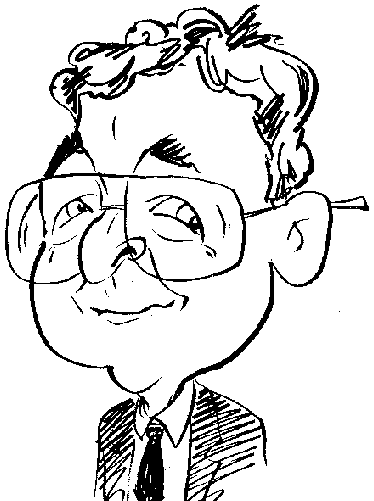 Review controls
As the main competitor to the Amazon Kindle range of eBook readers, Kobo has released it Kobo Glo HD product. Arriving with the claim of being "the highest quality eReader at the best possible price", the Kobo Glo HD is, presumably, the company's direct challenger to the Amazon Kindle Voyage, a device I have yet to check out.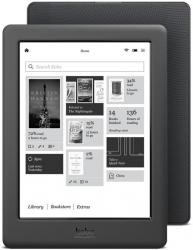 click image to enlarge
The Kobo Glo HD has a 6-inch Carta E Ink HD touch screen that has a high-resolution of 1448 x 1072 pixels which works out at 300dpi. This screen is encased within a body that is made up of a black plastic front and a tough black rubber dimpled back plate. The side bezels are of a size that allows you to get a good grip of the device. While reading you can rest a finger on the bezel ready to be used to activate a page turn either with a swipe or a tap at the edge of the screen.
Apart from a slightly raised Kobo logo on the bottom bezel, the front of the Glo HD is free of any decoration although there are some hard-to-distinguish marks running along the bottom of the unit. These marks are positioned either side of a pinhole reset option and a micro USB port for charging purposes and connecting the eReader to a computer. The Glo HD's only physical control is a silver power button located on the top of the unit. This button is recessed into the body of the Glo HD which means it is sometimes difficult to be sure you have applied enough pressure until the screen shows some life as it changes from powered off or Sleep mode.
The Glo HD is powered by a 1GHz processor and comes with 4GB of storage of which just over 3GB is available for your own personal use. Hopefully, are there is no option for use of a memory card to increase storage space, this should be enough for most people and you should be able to fit 3,000 ebooks into this space.
When turning on the Glo HD for the first time you will need to work through a set-up procedure that includes linking to a Wi-Fi network with support for 802.11b/g/n plus setting up or accessing an existing Kobo account for any on-line purchases. The initial loading of relevant content into the unit's Home page can be a little time consuming. Options are available to switch between Library, Bookstore and Extras view. With the Library view you will be provided with information regarding the current reading title, top 50 books, recommended title and an option to check out some of the unit's basic features.
The Glo HD gives you a choice of moving between pages by either a swipe in the appropriate direction or a tap on the edge of the screen. A tap in the middle of the screen will bring up options to switch between the 11 fonts supplied with the devices plus adjust the size and weight of characters and select from alignment settings. A slider bar can be used to adjust the screen's brightness with a percentage figure showing the current level.
Unlike the Kindle family of products and its walled garden approach, you have more of a choice when opting from various sources for your reading material or the type of file format with the Glo HD. You can purchase books from the Kobo online store where you will find more than 4.5 million titles made up of books, magazines, newspaper and comics or pop into one of the WH Smith's stored running a Kobo franchise. In fact you can get reading material from any source, including public libraries, as long as the books belong to one of the supported format such as eBooks, EPUB, EPUB3 and PDF. Books in your library can be sorted alphabetically, by title or author. You can also make use of the Pocket app so that online articles can be saved for later reading.
The third option of Extras offers the chance to check out your reading stats including the number of hours spent reading including the average minutes per session and how many page turns were involved. You can check out any awards gained based on your reading schedule plus access a dictionary feature.
The Kobo Glo HD allows you to customise some of its various settings. You can choose where you tap the screen to perform certain actions, manage your library content and decide when syncing will take place. There is also an option to use a web browser which continues to be designated as a beta feature.
Along with its comfortable fit in the hand, helped by its light weight of 180g, the Kobo Glo HD makes for an enjoyable reading experience. Switching from sleep mode, which displays the book cover of your current reading material, can take approximately 4 seconds. Page turning is quick and smooth with a refresh occurring every six pages.
According to Kobo, and I have no reason to doubt the figure, the unit's battery life should give two months of use from a single charge based on 30 minutes reading a day with ComfortLight and Wi-Fi turned off. Kobo supplied a standard-to-micro lead in the box but not a three-pin adapter for mains charging. Kobo has priced this excellent eReader at £109.99 which is considerably less than the Amazon Voyage price point of £169.00