Video Calling Kit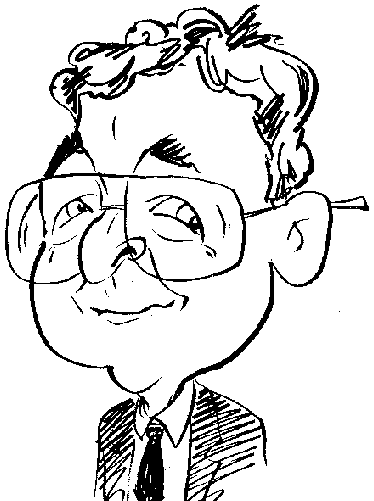 Review controls
Adding to its range of web cams, Logitech has released the QuickCam Communicate STX aimed at those who are more interested in video communication aspects.
Although web cams were originally developed, and sold as devices for, video conferencing purposes, they were quickly taken up by consumers for more general videoing activities. As a result, extra features, such as face decorating software and avatar personas, were often included as a standard part of the package. Logitech's QuickCam Communicate STX product, however, is more inclined towards the original web cam concept as it does away with the more frivolous elements and concentrates more of the video communication aspects.
Looking rather like the eye of Cyclops, this black, bulbous device is supplied with two mounting tools. By default the QuickCam arrives attached to a small circular stand that is ideal for positioning the web cam on a flat surface. For notebook users and those with a work space that is already cluttered with various items, Logitech has included a second stand which is slightly flexible, enabling you to balance the web cam on top of an LCD screen.
Before connecting the QuickCam to your computer, you will need to install the supplied software and reboot the software. An onscreen message will indicate when the connection should be made using the permanently attached USB lead on the QuickCam. A wizard will then lead you through the simple process of checking for a live video connection and adjusting the volume level of the built-in microphone. There is an option to use an external microphone if you so wish.
Starting the QuickCam software brings up a menu screen that contains options linking to various messaging software items such as MSN Messenger, Logitech Video Call, AIM and Yahoo! Messenger. When necessary you will need to download the appropriate software for these services. Other options available from this menu include capturing still images and video plus sending items via email.
When viewing live action captured by the web cam, you can switch between resolution of 160 x 120, 320 x 240 and 640 x 480. Capturing still images and video is just a matter of clicking on the appropriate button displayed beneath the video screen. You can set a user-defined time delay before the capture process is activate plus set a limit to the length of the video capture and add a time/date stamp to any still images that are captured. Video will be captured at up to 30fps.
Captured content is then stored on your hard disk and can be viewed using an Explorer-like interface. Items can be shown as thumbnails or in list details format. Items can be viewed individually or as a slideshow where you have control over the time delay between each item. A built-in editor allows you to crop, rotate, rename, add text or adjust brightness, contrast and sharpness. However, if you prefer, you can designate your favourite third-party editor for increased functionality. Images and video clips can be sorted into appropriate albums and send to others via email.
There is also an option to make use of a Logitech Print Service run by FotoWire. This service allows you to upload digital images and have them printed on photographic paper. As yet I have not tested this service and so have no information regarding pricing not the quality of the service.
The Logitech QuickCam allows you to make a number of adjustments to the image being displayed. Using a tabbed interface, there are settings relating to brightness, contrast, saturation and sharpness. You can boost both light and colour settings and mirror the image displayed horizontally and/or vertically. One of the tabs mentions zoom and face tracking capabilities. While you can adjust the zoom level of the image, I was unable to get any response from the face tracking element.
The Logitech QuickCam Communicate STX is easy to set up and use. Image quality is what you might reasonable expect from 1.3 megapixel camera. Live video is slightly stilted but should not interfere too much with your viewed pleasure. System requirements are a Pentium 4 1GHz processor, 64MB of RAM and 200MB of hard disk space running Windows 98SE and later. Pricing has been set at £49.99 but I am sure you should be able to pick up one of these web cams for a lot less by shopping around.
http://www.logitech.com/index.cfm/business/products/webcam_communications/devices/352&cl=gb,en