TVonics Digital TV Recorder DTR-Z500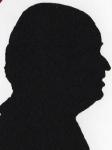 Review controls
In February this year (23-2-09) I reviewed a pre production version of their 250GB version. Here I am looking at the resale version and the one I have is 500GB and it takes a long time – with normal watching – to fill this unit up.
Buy Now!
TVonics Z500 DVR
£194 including delivery
from John Lewis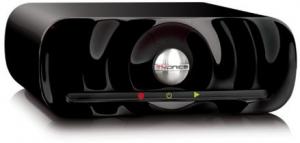 click image to enlarge
The unit looks identical to the one reviewed in February and even having seen that previously it still takes a while to get used to the display on the unit being only three LED's. The one dead centre can be either red or green dependant on if the unit is on or off. The right one only shows green when something is being replayed and the left one red when something is being recorded.
All the setup and selections are done on-screen and for those hankering for a clock well apart from an on-screen one hard luck as there is not one.
I had a couple of problems with the previous version that do not seem to have materialised again, the only exception is occasionally a program is not recorded at the time you selected however it always seems to redeem itself by capturing it at a later time which is fine providing you are not time shifting and planning to watch just a few minutes later. However this has only happened a handful of times in more than three months of testing.
This is a dual recorder meaning that two different programs can be captured at the same time. You can also watch something previously recorded while the other two recordings are progressing. You cannot watch another channel on the TVonics unit while recording two but you could watch a channel using your TV's tuner while recording two on the TVonics.
Over my three month test period I have left everything I have watched on the unit, the only things I have deleted are a few items that it has recorded twice when the program is repeated. I have 33 pages of items – it stores 9 items per page – so all but 300 programs so it seems I record 100 items a month, some are 30 minute, some are an hour and of course things like films can be up to two and half hours or more.
Anything watched has a tick by it and of course in normal use you would delete most items after you watched them, the exception maybe the odd film or detective drama you may want to watch again to see if you can see the clues you missed the first time.
So the unit shows three figures at the bottom of all pages Library 173 hours Timers 11 hours and Free 84 hours. From that you can deduce that this 500GB unit can store 268 hours of TV.
The timers figure is the amount of space reserved for the next recording of set programs. For instance should you record all editions of Coronation Street this will reserve 30 minutes for the next episode but as soon as that is recorded it sets a timer for the next 30 minute episode.
However should you look at the eight day timer you will see all episodes in red, this helps with other items being set as should you set another program that overlaps with a set timer no problem, but if you try to set two others it will tell you there is a conflict. Of course with programs like Coronation Street they are repeated on other channels so this may resolve the conflict.
I have not mentioned the size of the unit or the all important remote control as they are all covered in the February review. For anyone going away for a week then the eight day timer is fine. For longer periods then set the unit to record all programs in a series. You should be able to leave home for at least a couple of weeks without losing any of your favourite series even if you are a real soap opera fan and end up watching a great deal more TV than I do. Should you wish you can also record radio programs as the unit has the latest Freeview unit built in. I found 66 TV channels (not all are watchable as some are encrypted) and 20 radio stations.
I have one small gripe with the remote control that has caught me out a couple of times it can also be used to control a DVD player – should you have one – and if you touch the DVD key by mistake none of the DTV buttons work in fact on one occasion I even changed the batteries thinking they had expired before I remembered that this had happened once before.
Available on the first link below for £194 including free delivery.
http://www.johnlewis.com/230504836/Product.aspx