TVonics Digital TV Recorder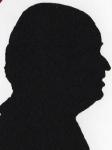 Review controls
This is a small dual recorder unit. That means you can record either one or two channels simultaneously and even replay something else already recorded at the same time. Being a modern unit it can also be set to record a whole series of a program whilst setting it only once.
Buy Now!
TVonics DTR-Z250
£149.99 from Comet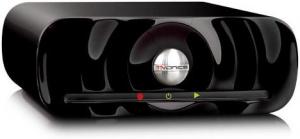 click image to enlarge
The TVonics DTR-Z250 measures 18x24x7cm with leads plugged in, so a lot smaller in width and depth than most such units. It weights less than a kilo and a half. This is black and the only thing you see on the front is one of two red LED's and possibly a couple of smaller green ones dependant on the mode, however, everything is shown on the screen of the TV. The one thing I miss is a visible clock.
I have been using this unit for around six weeks and in that time I have approximately half filled it. Under normal circumstances most items once watched will of course be deleted and while I have deleted a few items most I have left to see how well it handles several pages of information.
While you can use this device just as you would an old style video recorder using aerial in and aerial out. It is probably easiest to use aerial in and SCART to TV. This in fact gives you even more functionality even if you only have an Analogue TV as turning the TVonics unit on will swap to the channel used by the SCART socket. So in theory you can using a single aerial splitter have two channels recording on the TVonics unit and you can still be watching an Analogue channel (assuming they are not yet switched off in your region) via your normal aerial input. This of course requires that there are three channels with something worth watching at the same time. Anyhow I digress.
The ability this box gives is to allow you to record two different digital channels at the same time and should you wish playback something already recorded and stored in the unit simultaneously. When you first pick a program to record with the on screen program guide if it is part of a series then you get an option for it to record every instance of this program, again only a single click. If you are ever going to have a conflict (three programs trying to be recorded at the same time, or if you are watching another program via the TV Onics box you are warned of the conflict and offered ways to resolve it) I tried to create problems and just got a message telling me of the conflict and if I did nothing then the last item set would not be recorded.
The Guide screen shows the program selected to be recorded in red and the top of the screen shows a red line or in the case of two programs set two red lines a neat system that normally works well. On one occasion it refused to set a timer for a film (never did find why) but I managed to record it by setting it to record that channel using the clock option (as you used to with a video recorder) some units do not have this extra feature. The total number of hours able to be stored seems to be 132.
There is a 48 key remote control that can do everything but beware of pressing TV or DVD options while the unit is in standby as this will stop you turning it on. Yes this remote can control your TV and your DVD player - should you have one – and the second SCART socket on the rear allows you to take content off the unit for permanent saving onto DVD's in this manner.
Initial tuning worked well and in just over a minute found 53 TV 23 Radio and 7 Data channels. In fact the whole menuing system was clear easy to follow and use and something other manufacturers of TV's and PVR's might like to follow.
From standby to a screen telling you the unit is starting up can be as much as seven seconds. To full switch on where you can change channels, setup programs or watch recorded items can be as much as another twenty seconds, however this is the worst case sometimes in can be a lot quicker and only a few seconds. Should you turn it on whilst it is recording then it is almost immediate. The lights on the front tell you the units disposition.
Image quality was excellent, recording quality was also very good and in fact no different from watching a program live. The skip forward button is in 30 second increments so even the non standard advert breaks can be passed in a few clicks. In you are watching something you can pause live viewing to answer the door or a call of nature and miss nothing.
Doing my Internet searches found the TVonics DTR-Z250 at a best price of £149.99 from the first link below.
http://www.comet.co.uk/shopcomet/product/516180/TVONICS-DTR-Z250