True Image 2017 Next Generation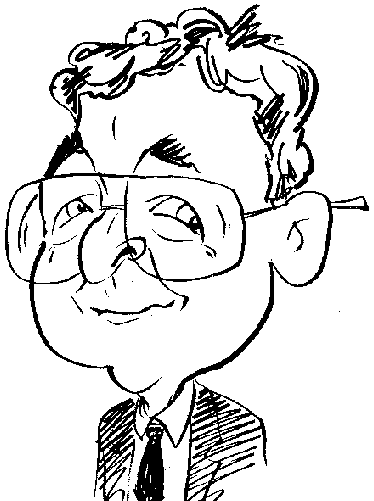 Review controls
With a range of new features, Acronis backup software emerges in New Generation mode.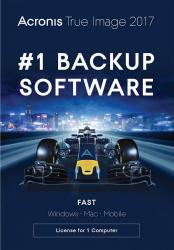 click image to enlarge
Breaking the pattern, I have come used to over the last few years of releasing, a new single version of True Image each year, Acronis has produced a second version of its 2017 True Image offering. In order to distinguish this second version from the original product, Acronis has named the latest offering True Image 2017 New Generation. This updated version of the company's personal backup software comes with a raft of new features that include Acronis Active Protection™, Acronis Notary™ and Acronis ASign™.
I have been looking at a downloadable copy of this software. Following the initial 497MB of software download, the software recognised the presence of my original 2017 version of Acronis True Image and set about upgrading the resident version. Everything seemed to have been concluded satisfactory as a progress button, entitled Start Application, appeared. However when I pressed this button it had no effect.
A quick check of my computer desktop revealed that there was now no icon for True Image nor was there an entry on my task bar as I would have expected. Furthermore the only Acronis entry on my Start menu was for Universal Restore Media Builder. Evidently not everything had concluded satisfactorily as I originally thought. A system restart failed to resolve the problem so I reran the downloaded file.
This time I was offered the option of a Repair facility which I took. As with the original upgrade, this process concluded with the appearance of the same Start Application button. Fortunately in this instance the button did its job and True Image started with information regarding Acronis Active Protection, Notary and ASign. The True Image icon was restored to my desktop and there was an entry for Acronis True Image in the Start menu. As to why these problems occurred, I have yet to discover but at least I had access to the product.
The New Generation interface will be familiar to those who have used the more recent versions of the True Image software. Running down the left side of the screen is a sidebar offering the main menu options that are available to the user. Listed from the top downward are options for Backup, Archive, Sync, Tools, Dashboard, Account, Settings and, positioned in the bottom left corner, Help. As you select each one so the rest of the interface adapts to reflect the tasks that are available to you.
As the product's main functions are those dealing with backup and restore, it is not surprising that these features offer a range of choices over the type of data being targeted plus the source and destinations being used. Whether it is a single item, your email folder, library of images or the full content of a computer with multiple drives, Acronis True Image can handle the task either as a one-off operation or part of a regular schedule of tasks with email notifications. Facebook fans could even back up their precious account.
Data can be sourced from various locations such as a local computer, NAS device or mobile unit using the full rage of modern technology. Once gathered, the data can be dispatched to a specified computer or Cloud destination using the space that forms part of the package. Along with scheduled backups, you can also tag folders to be synched on a user-defined basis.
To help the user carry out various tasks, Acronis True Image comes with a number of Tools and Dashboards. There are tools to clone a disk, system clean up, create a secure zone, clean a drive and produce bootable rescue media for a possible occasion when the computer refuses to boot. Dashboards are provided for when the need arises to carry out an online back up, back up a Facebook account and back up a mobile device.
As mentioned earlier, this New Generation version of True Image offers special data protection capabilities. By identifying unusual activity on the computer, Acronis Active Protection can block malicious applications, such as ransomware, from causing damage using cutting edge behavioural heuristic technology. The Acronis Notary technology makes use of Blockchain-based data authentication storing "digital file fingerprints" in a distributed immutable database. Acronis ASign provides the means for multiple parties to digitally sign a document.
Acronis supply True Image 2017 New Generation either on an annual subscription basis or a one=off purchase covering one, three or five devices. Currently Acronis True Image 2017 New Generation is on special offer with prices shown in the following table with additional Cloud storage.
Acronis True Image 2017 New Generation

| Licenses | Purchased | Cloud | Subscription | Cloud | Premium | Cloud |
| --- | --- | --- | --- | --- | --- | --- |
| 1 | £9.99 | 0 | £19.99 | 50GB | £49.99 | 1TB |
| 2 | £24.99 | 0 | £34.99 | 50GB | £79.99 | 1TB |
| 3 | £39.99 | 0 | £39.99 | 50GB | £99.99 | 1TB |
This latest version of Acronis True Image 2017 will continue to be my backup tool of choice. The software runs Windows 7 and later. There are also versions of the product supporting Mac OS X 10.9.5, iOS 8.0 and Android 4.1.