Multifunction with Duplex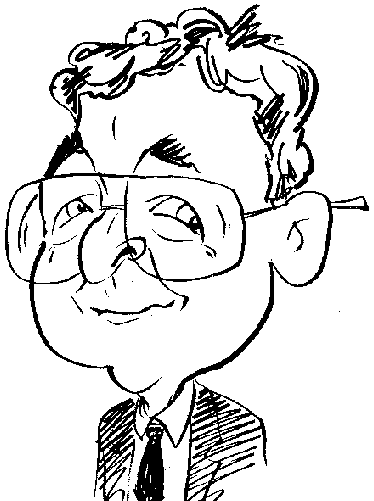 Review controls
Currently sitting next to my work desk is a new multifunction device from Brother. This unit offers laser printing with duplex capability.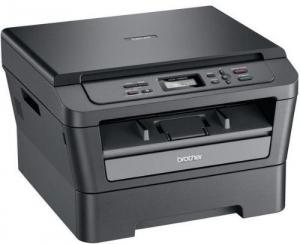 click image to enlarge
Adding to its range of printing devices, Brother has released the DCP-7060D. Mixing together a combination of charcoal and light grey, the Brother DCP-7060D is a mono laser multifunction device that provides print, copy and scan capabilities. The "D" part of this product's designation indicates that this multifunction device has duplex functionality for automatic printing on both sides of the paper.
With a slightly fluted appearance, this unit has base measurements of 365 x 360mm which then increase through its height of 268mm to dimensions of 405 x 396.5mm. Arranged in layers, the DCP-7060D consists of the paper input tray, with a capacity of 250 A4 sheets, at the base; the all-important laser printer unit; and an A4 flatbed scanner plus a top-mounted control pane with 2-inch LCD screen for feedback purposes. As well as the main paper input tray, a drop-down flap allows you to manually feed a single sheet of paper such as an envelope or other such item when needed for printing.
It was noticeable when setting up the DCP-7060D that there were a reduced number of pieces of tape to remove from the unit than with inkjet devices. The toner unit supplied with the product has a reduced capacity rated at 700 pages at 5% coverage and is already in position. However you do need to remove it and give it a good shake in order to ensure the toner is evenly distributed before re-slotting it back into position. Unlike Brother's inkjet models, where the USB connection is located within the body of the unit, the USB connection for the DCP-7060D is found at the rear of the unit along with the main power connection.
Prior to connecting the DCP-7060D to a Windows or Mac computer, you will need to install the supplied software which arrives on two CDs. This software includes printer and scanner drivers, ControlCentre 4, Status Manager and PaperPort SE. Mac users will need to download the document management PaperPort SE software but Windows users will find a copy on the CD.
Scanning can be instigated direct from the DCP-7060D or an attached computer. When working from the DCP-7060D's control panel, you can set the resolution, brightness and type of document such as email, OCR or image. One feature that is best suited to being carried out direct from the Brother device is when it is operating as a photocopier without the computer being involved. Using the unit's control panel, you can adjust settings that include enlarge/reduce, quality and number of copies.
As mentioned earlier, this product has duplex capability and this particular feature can form part of a photocopying job. The unit's LCD screen will advise when you need to replace the original document with another document to be scanned before proceeding to automatically print each side on either side of the paper without any need for further intervention from the user. Using the duplex feature required 17 seconds to print an A4 scan on both sides of the paper. Co-incidentally this was the same time taken to scan a single image to the computer.
To help with scanning from a computer, a utility is provided for selecting the required resolution from various options up to and including 2400 x 600dpi. Using the supplied ControlCentre 4 software, you can scan items that you can classify as photo, text with graph, monochrome text or custom. Scans can then be automatically transferred to an appropriate application. Of course, if you wish, you can use the scan feature available with many applications to grab scans direct. Both TWAIN and WIA are supported by this Brother unit.
Printing documents, which after all will probably be the main task with which the DCP-7060D will be entrusted, gives you a choice of using three different print resolutions. By default the resolution is set at 600dpi but you can easily change this to 300 or 1200dpi. Unlike inkjet printers, which tend to be rated on partial page coverage, a laser printer can be judged on full page output. Using a 550-word document, I ran tests using the three different resolution settings.
Remarkably the page count remained the same with each resolution. Each print run produced 22 pages a minute. Print quality was of a high standard throughout. Admittedly 1200dpi showed a slight darkening of text over 600dpi which showed a similar improvement over 300dpi but I would be happy to use any of the print settings for all my document printing. While not exactly silent in operation, the noise levels emitted by this device should not impinge too much on your consciousness.
Brother has priced the DCP-7060D at a reasonable £190.80. As mentioned you get a starter toner cartridge which should provide 700 pages. Replace toner cartridges are available in either 1200-page or 2600-page capacity. These are priced at £35.99 and £59.99 respectively. A replacement drum, rated at 12,000 pages, will cost £70.99.
http://www.brother.co.uk/g3.cfm/s_page/215760/s_level/36240/s_product/DCP7060DZU1