Four rather different accessories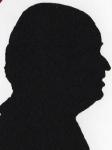 Here I am looking at four rather unusual accessories, the first called a BoomBox Bag and the others a range of USB flash drives with unusual designs, same use they just look more interesting.
Not a BoomBox but a BoomBag
A simple device that is not that expensive. Simply connect your iPod or MP3 player to the 3.5mm plug inside the bag and hey presto the sound issues from the speakers.
It is a fabric bag looking rather like a sponge bag with handles. The inside is plastic lined. It is 32x10x15cm, the pair of fabric handles add 20cm to the last figure the height.
The outside of the white fabric is printed with what looks like a radio/cassette of some years ago, the only real things are the pair of speakers with the 5.5cm round black plastic grills.
For parents wanting a gift their ears will not forget giving this could be it. As the speakers are not powered you will certainly not hear the output at the end of the road.
The sound is quite good considering you are only likely to start with an MP3 signal. Certainly better than a lot of small powered/unpowered speakers around.
I suspect the bag is likely to appeal more to girls as there is room inside the bag for their player as well as some makeup, comb, brush etc etc.
Looking at site below the Boombox Bag is available direct from them in white (as I got) as well as Turquoise or Yellow. Not sure why they don't do pink it would ensure a girl's brother never nicked it.
Available from the link below at £20.
http://www.freefalluk.com/boomboxbagasseenongmtv-p-751.html
USB Sticks
Three different designs all with the same 4GB capacity - it's not that long ago that 4GB would be a large hard disc - but each with a different look.
USB Battery-Like Flash Drive
The first looks rather like a AA battery (the well known brand that outlasts others) it has a screw cap in that gold/brown colour and the body is black entirely circular (1.5cm round) and a good strong fixing point on the top of the cap going to a key ring and then another snap ring connection.
http://usb.brando.com.hk/prod_detail.php?prod_id=00403
USB Champagne-Like Flash Drive
The next looks like a small bottle of Champagne, this slightly smaller in length but still 1.5cm round again it has a good screw fixing but the neck is less than a centimetre around. It has the same strong fixing going to a key ring and then to another snap ring connection.
http://usb.brando.com.hk/prod_detail.php?prod_id=00404
USB Red-Wine-Like Flash Drive
This is somewhat different in that it has no fixings or key ring etc. It is the same 1.5cm round the base of the body, the top of the push on neck is only around .5cm wide. Apart from the fact it's red and therefore highly visible however I think the top will soon be lost for this push on unit.
http://usb.brando.com.hk/prod_detail.php?prod_id=00405
All the three are 4GB Flash Drives and work in both USB 1.1 and USB 2 drives. They are all 3.96GB capacity and all are priced at $38 US dollars. However big or small your total order you pay a flat $3 US for delivery.