Garmin Navigation Assistance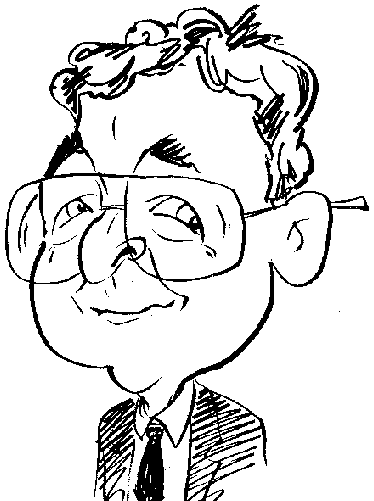 Review controls
Used correctly, a SatNav device can provide navigational instructions and other related information regarding selected routes.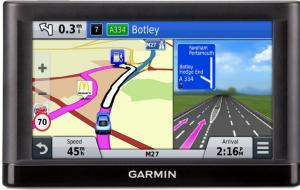 click image to enlarge
The nṻvi 65 LM is a Garmin SatNav device. This product comes with free UK and Ireland maps that will be updated for the lifetime of the device via a physical link to a computer. Included in the box with the SatNav device are a vehicle suction cup mount, vehicle power cable for attaching to the cigarette lighter socket, standard to mini USB lead for use with a computer or mains power and a Quick Start manual. A more comprehensive User Manual can be downloaded from the Garmin website.
With dimensions of 170 x 95 x 20mm (W x H x D), the nṻvi 65 LM provides its visual feedback on a 6-inch touch-sensitive screen. Tucked away out of sight at the rear of the SatNav device are a mini USB port and a circular well for attaching the windscreen mounting module. Also house on the rear of the unit are a slot for inserting a micro SD or micro SDHC card and the speaker outlet for the vocal directions that this SatNav delivers to the driver. A recessed on/off button is located at the top left corner while a silver GARMIN logo is centrally positioned beneath the screen.
In order to gain access to features such as the User Manual, various updates and accessories, you will need to download and set up Garmin Express software on a computer. Versions of Garmin Express are available for Windows and Mac platforms. This software will check for available updates and download those you select. In the case of map updates, there can be rather large and be slow to complete especially with a slow Internet connection.
Setting up the nṻvi 65 LM is best carried out away from the car when you can give your full attention to the tasks at hand. While the SatNav is automatically powered on when linked to the cigarette lighter socket, a four second depress of the power button will be required when using the device away from the car. Screens regarding terms and conditions plus a warning about not using the device while driving will be presented before you gain access to the SatNav's main menu.
The initial choices on this menu are divided into Where To? and View Map sections along with a selection of customisation options covering Apps, Volume and Settings. In some locations, such as inside your home, the SatNav device might struggle to detect the appropriate satellites to establish the current location. This problem can be alleviated by taking the SatNav device outside to acquire the necessary GPS signals.
With an established signal you can view a map centred on your current location which will help when making use of the Where To? options which include setting up your Home details and entering address details of regularly visited locations. When adding details of locations you can enter a post code or specific town and street information plus search using categories that can include Restaurants, Shopping or Petrol Stations. The nṻvi 65 LM also has access to data based on Colleges & Universities, Fitness & Gym establishments, Libraries, Places of Worship, Post Offices and Schools to mention just some.
Various tools have been grouped under the Apps heading. There are tools to opt for an EcoRoute, access a Trip Planner feature and check where you have been such as the last parking spot. If, like me, you prefer driving with background music then you will need to raise the default sound level for the spoken driving instruction which cover street names and lanes changes to help when making turns. You have a choice of British voices as you select from James, Kate or Serena for delivering the navigation instructions.
The instructions delivered to the driver are clear and concise. Any alterations or route changes, following a detour instigated by the driver for any reason, are carried out quickly. There was not a single request to carry out a U-turn as I opted for my preferred route over that suggested by the software. During motorway driving sessions, you are not constantly reminded of actions that will be required much further down the road but you still get plenty of warning including any that are related to possible lane changes. Warnings can be turned on or off regarding speed cameras and exceeding the current speed limit.
Along with the spoken directions, the nṻvi 65 LM can display a 2 or 3D map showing the current location. Speed and direction details are superimposed on the map along with + and – signs to zoom in and out of the current view. There is also an option for an Up Ahead option to access features such as petrol stations and food outlets. Although not part of the original package, the nṻvi 65 LM can make use of a traffic information service but this requires an additional subscription. Currently this SatNav device is listed at £99.99 at Amazon.co.uk.