An Asus Dual-Core Netbook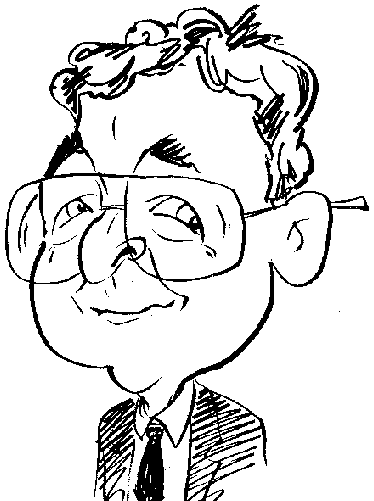 Review controls
A new netbook from Asus comes with two "firsts". One was to do with Asus while the other was a first for me.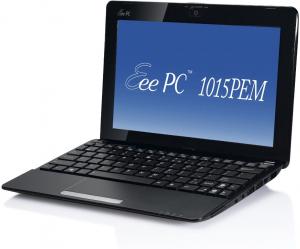 click image to enlarge
As part of its Seashell range of products, Asus has released the Eee1015PEM. Available in a choice of white or black (the review model), this netbook is the first Asus model to feature Intel's dual-core Atom processor within its slim line casing. With dimension of 262 x 178 x 23.6mm (W x D x H) in its closed state and weighing 1.27kg (6-cell battery included), this netbook should not inconvenience the user too much in its role as a travelling companion. However I found it felt a little uncomfortable, due to some slight protrusions from the base, when using it rested on my lap. A conveniently placed book or pad solved this problem.
The netbook's lid does have a habit of picking up fingerprints but they tend to fade rather quickly which certainly pleased me. Raising the lid reveals a 10.1 inch LED backlit WSVGA screen. Delivering a resolution of 1024 x 600 pixels with an anti-glare feature, this screen produces a bright and clear image with good horizontal viewing angles. While still reasonable, the vertical viewing angles were not quite as good.
Mounted on the screen's top bezel is a 0.3MP webcam. I was pleasantly surprised by the image quality delivered by this camera. This camera runs the Cyberlink YouCam software. Along with the normal viewing and capture facilities, this software allows you to add a number of amusing additions to your screen image. The camera has a sliding door feature for those times when you do not want your image to be viewed on screen.
The keyboard supplied with this unit has a nice feel to it, once you get use to the smaller keys. Those with large hands might struggle to adapt but for the majority it should be fine. I was less impressed with the 3 x 1.6 inch touchpad. Even allowing for my admitted dislike of this mode of cursor control, I found this touchpad to be less responsive to my touch. It will come as no surprise to hear that it was not long before a mouse was attached to one of the three USB ports found on this unit.
This leads me nicely on to a feature that I have not encountered with previous notebook / netbooks that I have checked out. The Eee1015PEM features three USB ports, two on the right and one on the left which is fairly common practice. Asus, however, has taken the decision to give the user the benefit of both USB 2.0 and USB 3.0 capability. The single port on the left is USB 2.0 while the two right-sided offerings give you the increased speed of USB 3.0. However due to the close proximity of these two ports, it did prove rather difficult to mount two flash sticks that were on the bulky side.
Along with the single USB 2.0 port, the left side of this netbook also houses the power adapter socket and external monitor 15-pin output connection. The more heavily populated right side features a memory card slot supporting SD/SDHC/MMC formats, headphone out and microphone jacks, LAN port and the standard Kensington Lock port.
As mentioned, the heart of this netbook is a dual core model. It is powered by the Intel ATOM N550 CPU running at 1.50GHz. There is an integrated data cache (2 x 24kb) and two blocks of 512kb L2 on-board cache. Memory is taken care of by 1GB of DDR2 RAM with a Bus speed of 2 x 334MHz. Looking after graphics is the job of an Intel Graphics Media Accelerator 3150. Storage issues are catered for with a 160GB hard drive split between C & D. Both WiFi and Bluetooth 3.0 are supported.
The Eee1015PEM gives you a choice of working environments for carrying out different tasks. Separate power-on buttons are provided so that you can select which one will be your port of call. These buttons are located on either side of the top of the keyboard to avoid any confusion. For quick Cloud-based and other activities you need to select the power button on the left. This will launch the Asus Express Gate Cloud interface within 20 seconds. You can then access a carousel of options that include browser, gaming, photos, calendar and Trend Micro Instant Security. There is also an option to switch to a more familiar interface.
The Eee1015PEM comes with a copy of Windows 7 Home Starter Edition. To go direct into this environment you need to select the power button on the right side. On the review system, it took 55 seconds for Windows to load. Once you arrive at the familiar looking Windows desktop, you will notice the Asus-exclusive Eee Docking platform at the top of the screen. This feature can be used instead of the Start Menu for tasks categorised as Access, Sharing, Experience and Tools. While maybe not appealing to everybody, this feature does have some possibilities.
The 6-cell battery pack supplied with this netbook is rated at providing up to 11 hours of use. Naturally this will depend a great deal of how the netbook is being used. While I was unable to match the promised of 11 hours, I did manage to watch DVD videos within Windows for 4 hours 25 minutes before the low-battery warning message appeared. With more general tasks, the working time increased to just over 7 hours. Recharging took approximately 2 hours 10 minutes.
Overall I was impressed with the performance of the Eee1015PEM. It is a handy unit for those who are constantly on the move. The dual environment and use of USB 3.0 are big pluses and easily outweigh the slight discomfort I feel when using the netbook on my lap.
A quick check of the Internet revealed that pricing for this unit does vary with the lowest price I could find being £237.65.
http://www.amazon.co.uk/gp/product/B004K1ESI0?ie=UTF8&tag=gadge0a-21&linkCode=as2&camp=1634
A quick check of the Internet revealed that pricing for this unit does vary with Amazon currently shipping the product for $363.32 on the following link.
http://www.amazon.com/gp/product/B0042TS7GE?ie=UTF8&tag=gadge0a5-20&linkCode=as2&camp=1789
A quick check of the Internet revealed that pricing for this unit does vary with Amazon currently shipping the product for €270,90 on the following link.
http://www.amazon.fr/gp/product/B0046A3VVA?ie=UTF8&tag=gadge04-21&linkCode=as2&camp=1642