Roku 3 Media Streaming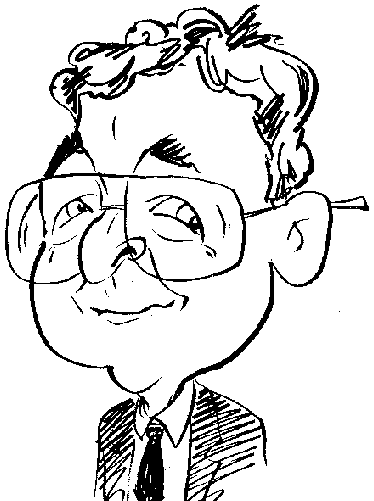 Review controls
On a recent visit to a UK preview of an American Consumer Electronics Show, I was introduced to a product designed to stream content from various sources. This product is Roku 3.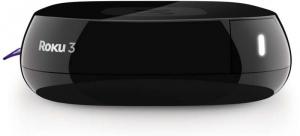 click image to enlarge
Offering to act as a media centre device, streaming content from different sources, is the designated aim of the Roku 3. This product is rather small, measuring just 27 x 80 x 80mm (H x W x D), and is predominately lacquered black in colour with a matte silver logo on the front face. Included in the box is an enhanced remote control, in-ear headphones set, 2 x AA batteries, AC power adapter and a slim Getting Started booklet.
The pocket-sized Roku 3 device offers dual band wireless connectivity that is compatible with Wi-Fi 802.11a/b/g/n. There is also a 10/100 Base-T Ethernet port if wireless is not an option. In addition there are connection sockets for mains power, HDMI, USB 2.0 and a micro SD card slot. Although there is no headphone jack socket on the main unit for the supplied in-ear headphones, this feature can be found on the enhanced remote control unit.
The presence of this headphone socket connection is one of the reasons for the enhanced designation of this rather stubby remote control. Various buttons, a navigation pad and side-mounted volume on/off switches are available. A second reason is that the remote control has built-in motion sensing technology allowing the remote to be used when playing certain games. With regards to this game playing aspect, which might involve waving the unit around as if some magic wand, a wrist strap is provided just in case you loose your grip and cause damage to another person or object.
When setting up the Roku 3 as part of your home network you need to connect the box to a display screen using a HDMI lead. You can link the Roku into your network either via wireless or a wired connection. Once you have indicated a geographical location for time purposes and downloaded the required software, you will need to activate the device by logging into a website using a computer and entering a supplied code key.
As Roku can provide access to both free and paid-for content, you will need to create a password-protected Roku account. You will need to provide payment details. This account is set up on the basis that you will only be charged for any purchases you make using this account. A four-digit PIN can be set up to add a further level of protection when adding a channel or making a purchase via the box. There are no other subscription charges.
A very small selection of channels will initially be installed on to the Home screen with many more being available from the Roku Store. The default offerings on my Home screen consisted of NowTV, NetFlix, BBC iPlayer, Demand 5, Sky News and Angry Birds Space. These items can be quickly supplement by other items from a Store offering categories such as New, Most Popular, Top Paid, Film & TV, Internet TV and International. Many of the offerings will be unfamiliar to UK users while offers will only really appeal to those with special interests. Two noticeable omissions that could disappoint UK users are ITV and Channel 4 players.
Some of the streamed content will require payments either on a one-off or subscription basis. However there is plenty of free content although, in some cases, you do have to put up with numerous advert breaks (often showing the same advert) or a brief viewing time limit such as that provided by the "free" Crackle channel.
As well as the streamed content from various sources, the Roku 3 device can also deliver your own content either via the microSD or USB options plus from your home network. However both of these features are not initially available. You will need to download the appropriate software from the Roku Store. These items have been tucked away in the music section of the Store.
The Roku USB player will allow you to access content on an attached USB stick while MyMedia is the tool required for accessing content on your computer. In the case of MyMedia you will also need to install this free software on the computer which is on the same network link as the Roku 3. While I had encountered no difficulties in the accessing and delivery of content, the navigation through the available content left something to be desired.
I struggled to master the remote control as the means of playing games. This was more to do with my preferred method of control when playing games. I am just happier using the keyboard and/or mouse for this type of task. As the headphone jack socket on the remote control is of the standard 3.5mm size. You can use your favourite sets of headphones rather than the in-ear set provided when listening to audio without disturbing others.
The Roku 3 is a nice piece of kit that is simple to set up, gives you a choice of 720 or 1080p viewing, and has a reasonable range of content (ITV and Channel 4 apart). Apps are available for iOS and Android devices to act as a second remote control. Roku 3 is priced at £99.