Portable Media Centre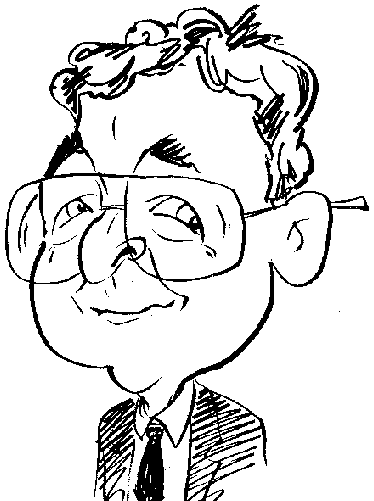 Review controls
Helping bring together your collection of digital photos, music tracks and album plus videos so that they can be directed towards an appropriate output medium, such as a television, is the role ideally suited for a multimedia player. These types of devices tend to come in a range of shapes and sizes with some variety in their feature set. The latest such device to make its presence felt on my desktop is the ACME Portable Media Centre (MPO1).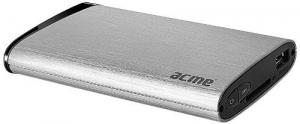 click image to enlarge
With its dimensions of 142.5 x 85 x 23mm (L x W x H), the ACME Portable Media Centre (MPO1) could easily be mistaken for a small portable hard drive. This mistaken is easy to understand when you realise that it is possible to insert a 2.5-inch SATA drive, of up to 1TB capacity, into the body of this brushed metallic silver multimedia player. However this particular feature does not form part of this review which will concentrate on other aspects of this product.
The kit consists of the portable media player, power lead, a small remote control unit, USB 3.0 lead, AV cable and a PDF version of the User Manual on a mini CD. Arranged along the mouth-shaped front of the media player are buttons for power and copy (if an internal drive is present), an SD memory card slot and a USB 2.0 port. Located at the rear of the player are connections for HDMI, USB 3.0 and AV Out plus the power socket.
Setting up this media player is straightforward. You simply need to attach the power lead, make the necessary connection to a television and then switch on both devices. You could use the supplied AV cable for connecting to a television but I would recommend using a HDMI lead which you will need to provide yourself. By default you should be presented with an option to select your choice of language with a wide number being available for those who are multi-lingual. I counted fifteen different languages available from the System folder.
Other options found in the System folder include selecting whether to use the default screen saver and scan any attached storage device such as an external hard drive. There are other entries in this folder but mainly they offer you no choice other than selecting the default setting. This can occur with the System Font and Desktop picture unless you have previously set up an appropriate folder on an attached USB device with alternatives.
As well as the System folder, there are further folders entitled Files Manager, Music, Photos and Movies. The Files Manager folder lets you view content on attached devices. This content can be viewed as thumbnails, lists or preview mode. Content will be automatically sorted as music, photos and movies before being placed in the correct folder.
The three different media folders give you the option to view your content as thumbnails, lists or preview mode. Your chosen setting will be retained between sessions. There is also a search option that displays an on-screen keyboard for entering your search criteria. This keyboard will need to be controlled using the supplied remote control unit which is a rather long-winded process.
Music can be displayed by albums, artists, genres, years and playlists. There are also sections for recently played and recently added. When opting for the preview mode, you will be shown information regarding the artist, song title, ID3 tag details and both the length of the track and the current timing position when it is being played. Options are available to fast forward and rewind plus shuffle and repeat tracks. There is support for MP3, OGG, WMA, WAV and FLAC.
Individual images can be zoomed and rotated. You can also create a slideshow of your images. However this can be a rather drawn out operation. You need to select the timing, transitions, whether to repeat and/or loop, have user-specified background music plus adjust the brightness, contrast, saturation and hue of the video settings. Although all these features are on the same menu, you need to call up the menu after each selection. There is support for HD, JPEG, BMP, GIF, TIF and PNG formats.
When it comes to playing your movies, this player has support for AVI, VOB, MKV, MOV, MP4, MPG, TS, WMV, DAT, IFO, RM/RMVB and ISO formats. Zoom capabilities plus fast forward and rewind features are available with the ability to play back movies at up to 1080p quality. There is also support for SRT, SSA, SMI and IDX+SUB subtitles.
Earlier I mentioned that there is an SD memory card slot on the front of the unit. This slot is capable of reading both standard and HC (high capacity) cards. However content of various cards was only detected when the Files Manager was selected. While various cards were recognised by the Photos and Music options, the content could not be accessed.
This media player was a little slow when responding to moving through the menu structure and selecting desired option. I often found myself pressing a button on the remote control more than once and so over-shooting the choice I wanted. However, with a little patience, you can avoid this problem. The ACME Multimedia Player is distributed in theUKby Interactive Ideas. It should be available from Amazon priced at £99.99.
http://www.amazon.co.uk/gp/product/B005UWYML6?ie=UTF8&tag=gadge0a-21&linkCode=as2&camp=1634