Verbatim Media Station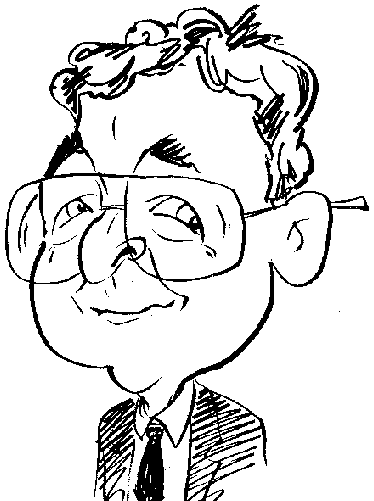 Review controls
As part of its expansion into areas other than purely media storage, Verbatim has released a new product designed to deal with your media management.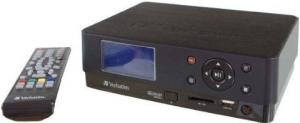 Bringing together the functionality to record, store and play all your multimedia content with wireless LAN capabilities is the designated aim of Verbatim's MediaStation HD DVR product. This kit consists of a black box, various leads, remote control, and a CD containing Nero Move It Essentials, transcoding software plus the User Manual in PDF format. You also get and some Getting Started documentation but this is minimal rather than comprehensive.
Packed into the black box, measuring 210 x 65 x 165mm (W x H x D) is a 1TB hard disk, DVB-T / analogue hybrid tuner and supporting software. Located on the box's front panel is a 2.5 x 1.25 inch LCD display with a navigation compass wheel surrounded by record, home, stop and menu buttons. Running along the base of the panel are slots for a memory card (SD/SDHC/MS) and a USB device plus an on/off switch and infrared window. Switching the point of focus to the rear of the unit reveals TV aerial in and out sockets; digital output for both coaxial and optical; Ethernet port; standard and micro-USB ports; HDMI socket; mains power socket; plus arrays of three sockets for HD component, composite AV out and composite AV in (recording).
Relevant leads are provided along with a SCART adapter plug plus a Wireless USB dongle. Illustrations are provided to help set up the box when linking to a television, set top box or VHS unit. Apart from the logistical problems of accessing the rear of your television, the linking process should not cause any problems.
Delving into the various features of the MediaStation can be a little more difficult until you check out the PDF version of the manual. The printed version, which barely covers four A5 pages, offers practically nothing in the way of useful help. Yes you can indulge in a session of trial and error in order to work out some features but eventually you are going to need the PDF version to gain any useful understanding of the product's capabilities.
Depending upon your chosen set-up, you can record direct from your television, cable or satellite set top box plus transfer content from DVD or VHS players. These recordings can be scheduled using the EPG (Electronic Program Guide) or a One-Touch Record feature. The content can be saved to the built-in hard drive which should be capable of storing up to 1400 movies, 330,000 songs and one million photos or 500 hours of television. If this is not enough storage space then you could opt to use the memory card slot or attach an external hard disk to the USB port.
An option is available to copy or move content from one location to another – however this is not the quickest operation. Not only can file copying be a little time consuming but you will probably discover that your computer will be unable to play the files as created by MediaStation. These files will either have a MPEG or TS extension. While they can be played back using the MediaStation and television without any problems, the same situation does not apply with most media playing software applications. In order to get round this problem you need to use the supplied software (Transcoding and Nero Move It Essentials) to convert the file into a more compatible format.
Adopting file formats that can cause problems in their native format is not the only feature with a less than user-friendly approach that surfaces with this product. The choice of some of the controls on the remote control unit is not always the most obvious. Especially when working with the EPG feature. While sometimes you need to use the standard navigation pad to move between options, on other occasions you must switch to the controls that are usually used for video playback. It may not sound much but it can cause confusion especially in the early stages. While on the subject of EPG, you might expect this feature to make use of the program's title as part of the file name created. You would be disappointed as the file name adopts a date/time format. This can be extremely inconvenient when you carry out a heavy recording session.
Television quality was reasonable in most cases although BBC1/2 channels suffered from interference. The lack of any detailed printed documentation seems to be a strange decision for a product such as this, while some of the controls were idiosyncratic. Overall the Verbatim MediaStation HD DVR flatters to deceive. Its feature list looks impressive but you could struggle to get the best out of it. Expect to pay in the region of £175 for this product.
http://www.verbatim-europe.co.uk/en_1/product_mediastation-hd-dvr-wireless-network-multimedia-recorder-500gb_17599.html