LG Digital DVD Recorder + HDD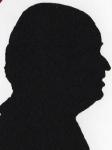 Review controls
This unit has a built in Freeview box so anyone with only an Analog TV can now move on and since it can play (and record) DVD's as well as record either to the HDD or direct to DVD you have the best of both in a single unit.

The LG RHT497H measures 43x30x5cm with leads inserted. The front has a four position circular control and two drop down flaps (more on these in a bit) while the front edge of the top has a button at each end. The sides, underneath and rest of the top are free meaning something else could be stacked on top. The rear has A/C input, HDMI out, two SCART sockets, the five Component sockets, S-Video, Coaxial, Optical and Aerial In and Out sockets.
You can record to the HDD or to a DVD. Perhaps the best way is to record everything to HDD and then anything you want to keep transfer to DVD's. There are five modes of recording XP, SP, LP, EP and MLP. The hard disc will record just over 40 hours in XP right up to 540 hours at MLP. The box says 470 hours and the link at the end of the review says 463 hours I took the recording time from the units 'select recording type' page.
I found that watching a movie recorded in LP was okay but I would shy away from anything recorded in EP and MLP as the amount of pixcelization was far too much.
Of course having a DVD not only means you can record but you can also play shop brought DVD's. However this unit can also play Photos and Music and these can be on the HDD, DVD or CD or even on a USB stick. Apart from normal CD's it can also play CD's of MP3 and or WMA.
At this point you say where did he say the USB socket was? Like most things there is a basic getting started guide and little else. The left drop down flap opens when you use the remote to open the DVD to allow a disc to be inserted. However the right flap is manual pressure and once open it reveals a four pin Firewire, a USB and Composite sockets as well as four push buttons for those times when the sofa hides the remote control. When the device is playing you see elapsed time via a 6x1cm display but this shows through the smoked glass of the drop down so it can be closed at all times apart from when various leads are attached to the unit. In fact it also shows a clock (something I have missed with other recent PVR's) at all other times.
On first switch on the unit should go into tuning mode and in my case it found 70 TV and Teletext channels and 23 Radio ones. Of course there should be a User Guide but in a way you find out more like I did by trial and error. This does have a drawback in that you may miss some of the units capabilities.
Exploring with the 52 key remote control has a number of surprises and I assume should you have an LG TV it can also be used with the six buttons on the right side of the unit to save having two remotes.
Most remotes for these sorts of units have a Delete button here you use two, mark and clear and extra step but it can have benefits if you press a key by mistake.
One thing I would have liked to have done is to transfer some things on my own PVR to this unit and to burn them to DVD. It should have been possible via a SCART out on my unit to a SCART in on the LG but I never made it work. I spoke with LG's technical support who asked what did my unit output if it was RGB then it would not work.
For anyone without a Freeview box this can replace the video recorder and the DVD player and allow you to come into the 21st Century with a HDD recorder as well, being able to archive things you want to keep onto DVD is a plus as well. I would assume certain things that I found tricky using trial and error would be a lot easier with a manual.
Doing my Internet searches found the LG Digital DVD Recorder +HDD RHT497H at a best price of £177.99 including free delivery.
http://www.amazon.co.uk/gp/product/B002BSI3UI?ie=UTF8&tag=gadge0a-21&linkCode=as2&camp=1634
I found the LG Digital DVD Recorder +HDD RHT497H available for €239,95 including free delivery.
http://www.amazon.fr/gp/product/B0026BAF60?ie=UTF8&tag=gadge04-21&linkCode=as2&camp=1642