Updating Archos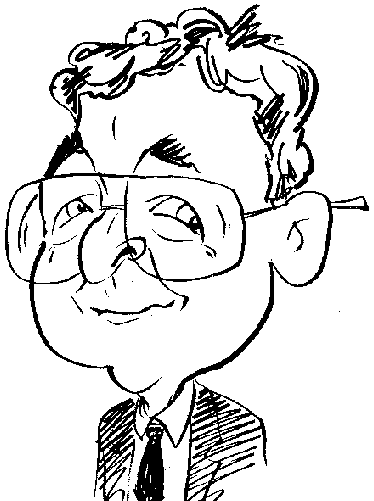 Review controls
Never the one to indulge in half measures and with a strong preference for "world firsts", Archos has taken the opportunity recently to announce some new products and additions to the company's current range of service offerings.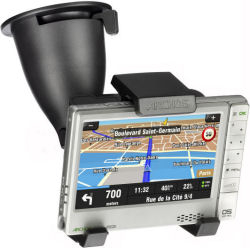 I'm sure whether to classify the first announcement making up this report as multi-functional or more of a convergence in technology as Archos enhances one of its existing products. That product is the Archos 605 WiFi Media Player which featured in an earlier review (read it here).
Basically the announcement covered a new GPS In-Car Holder that turns the 605 WiFi portable media player (PMP) into a GPS navigation device without compromising the device's original multifunctional capabilities. Making use of the high-resolution 4.3-inch touch screen and audio capabilities, backed up by Tele Atlas maps (covering 22 countries with the European version), the 605 WiFi can double as your navigation device when necessary or provide in-car entertainment to keep younger passengers happy when not needed for navigational purposes.
Maps are stored on the PMP while the In-Car Holder, which comes with an extended lead for easier positioning, houses the receiver for the satellite signal. Features such as address and post code searches; points of interest; lane assistants, advance signposts and route recalculation; plus traffic assistance and the ability to download speed-cam data are all included. While the Holder unit is meant to remain in the car, the PMP can easily be detached and removed for its primary function as a media player.
For security reasons, the In-Car Holder and 605 WiFi device form a locked pair so that each component will only work with its specific partner. The Archos GPS In-Car Holder will be sold separately for £29.99. This product will be able to work with any of the Archos 605 WiFi models whatever their storage capacity. Presumably the locking feature will be automatically implemented when the holder and PMP are initially introduced. There will also be a bundle of a 30GB 605 WiFi unit with an In-Car Holder for £299.99.
The second announcement was regarding a portation plug-in for the Archos TV+ device which allows you to capture and store television programs plus download rented or purchased content. Once installed on the Archos TV+ and the accompanying software player on a mobile device such as the Archos 605, laptop or smart phone, then the user can stream content from the TV+ unit and view it on their mobile device. The TV+ portation plug-in is available as a free download for those who have registered their TV+. For owners of the Archos 605/705 WiFi and DVR station, it will cost £29.99.
As well as the TV+ portation plug-in, Archos announced a couple of other plug-ins. There is now available a free upgrade to Adobe Flash 9 for owners of the Archos 605 or 705 WiFi devices. The second plug-in is for Web TV and Radio. This brings access to 600 traditional and independent Web TV channels, 9.600 Web radios and 110,000 podcasts. The Web TV and Radio plug-in has been priced at $14.99.
Completing the various announcements was news of additions to the partners supporting the Archos Content Portal and the Archos Media Club. The new additions include Jamendo and Deutsche Wells for the Content Portal while Paramount Digital Entertainment brings a number of Paramount films to the Media Club. These films will be available either for rent or purchase. However currently there is no pricing information available.