Archos 10.1 inch Tablet G9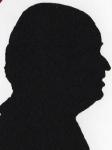 Review controls
Certain things take a long time, this certainly in one such item, I remember seeing a pre production unit in the late spring with promise that it would ship in September 2011 but it arrived with me after the start of 2012.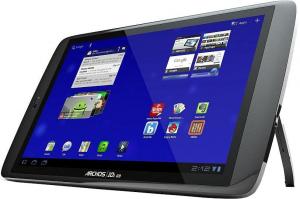 click image to enlarge
The Archos Tablet G9 is a rather nice 10.1 inch Tablet running Android 3.2.5; the overall size is 27x16.5x1cm and it weights 640grams. The screen has a resolution of 1280x800.
The viewable screen is 21.5x13.5cm giving the notional imperial measurement of 10.1 inches. There is 8GB of storage and 512MB of RAM. I never saw the Archos 80 (8 inch version) but I am told the inside was exactly the same.
For a dual core Android Tablet with version 3.2.5 (Honeycomb) the stated price direct from Archos at £250 seems good.
Being able to directly load things via USB is a big plus rather than the elongated way music and video had to be added previously.
The dual 1GHz processor gives rather good performance when watching full screen video it just works as you would wish.
The 8GB of internal storage can be boosted by the use of a micro SD card but of course these are more expensive than their full size siblings. Another 'extra' is the 3G card which fits into the USB port on the unit. This was supplied with the unit so I include my thoughts. If you need to keep in contact and you are often out of wireless availability then this could well be of use.
The right side (when held in landscape mode with the Archos icon at the base) has the volume up/down rocker. I found volume was fine when listening alone – speaker in the back of the unit - but in a public environment use a headset. The top and base are clear leaving all the other external connections on the left side.
These connections are USB – also where the optional 3G stick would go – on/off button, micro USB – for charging – under this is micro SD slot, earbud socket, mini HDMI socket and finally an LED to denote power is on. Just in front of this on the screen surround is the units only camera a 1.2Mega pixel offering but it is fine for Skype although on my test calls some claim my visage was a little dark and also likely to pixelate if I moved quickly. I always found the people I called were clear and distinct so is this a wireless or Skype problem.
I found my own wireless reception – around the house – excellent so I have no complaints regarding connectivity.
In fact my only real problem was with battery life it is stated at around ten hours, using it for half and hour here it was no problem but watching a movie was a real dent and you soon needed to find a power source of course not a problem around the house but out and about. I also found the charge time longer than I expected it to be.
I found the fold out prop a bit of a pain as you need to be in landscape mode to use it and that means a good amount of table space.
I found the screen responsive to the touch and unlike some other Tablets the multi touch to enlarge/reduce worked well and efficiently which when viewing a standard web page on a ten inch screen can still be a useful tool.
This can with the 3G card mean you can almost always be in touch and you do not need a separate phone.
The Archos 101 G9 is available from the link below for £249.99 with free delivery.
http://www.amazon.co.uk/gp/product/B005GC85H2?ie=UTF8&tag=gadge0a-21&linkCode=as2&camp=1634
http://www.archos.com/products/gen9/archos_101g9/index.html?country=gb&lang=en