Controlling Freesat Viewing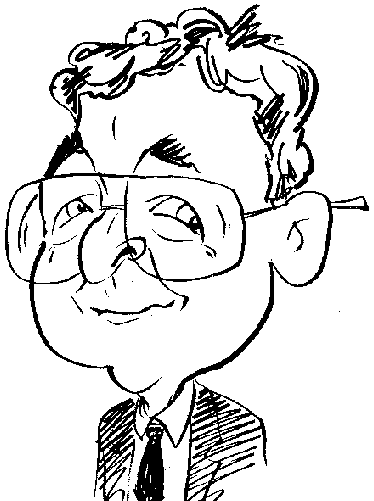 Review controls
Although misnamed as they generally sit below instead of on top of the television, set-top boxes have become a must have feature for the modern living room. With its flag firmly attached to the Good Ship Freesat, Humax has delivered numerous set-top boxes including its HDR-1100S model.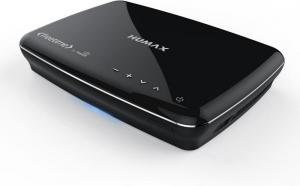 click image to enlarge
There are set-top boxes and set-boxes. Some of these units provide access to free services, such as offered by Freeview and Freesat, while others deliver a gateway to the various paid for channels available from Sky, Virgin and BT. The Humax Freesat HDR-1100S belongs to the former category (its title gives it away) and can provide the viewer with a choice of over 200 channels on a no subscription basis once a satellite dish is in position.
While some set-top boxes, I am currently looking at the Sky box residing in my living room, could never be referred to as having a sexy appearance, this is not a charge that could be levied against this Humax box. With its sleek curved lines, glossy black finish (there is also a white version if that would be more suited to your décor) and silver trim, this is a unit that deserves to be admire by its human audience. Just try not to touch it too much otherwise you are going to need a cleaning cloth close at hand to remove the finger smears that can build up over time.
Decorating the top of this box, with dimensions of 280 x 48 x 200mm (W x H x D), are logos for Humax and Freesat plus slightly raised controls for volume adjustment and channel selection plus power on/off. Located at the rear, out of sight and not spoiling the overlook of the product, are connections for linking the box to the required satellite disk attached to your dwelling. Two are provided for increased functionality.
There are also sockets for HDMI, USB and Ethernet connections covering features that include television, external storage and Broadband router. With the latter you do have the option of a WiFi link up. There are also three RCA sockets for connecting to video and audio to devices that only support this type of connection. A second USB port is located on the right side of the box where it is more accessible for attaching devices on a temporary basis.
Included in the package with the Humax box is a reasonable collection of items. You get a two piece power lead with three-pin plug, cables for both Ethernet and HMDI linking plus a large style remote control unit (helpful for avoiding those unsightly finger smears as you settle back in your favourite armchair for an evening of viewing entertainment) with two AAA batteries. Separate booklets are provided for Quick Start and User Guides plus a one year warranty document which you can immediately upgrade to two years free of charge by opting for online registration of the product.
Setting up this kit is straightforward with user interaction kept to a minimum once the necessary lead connections have been made. The built-in software is intelligent enough to realise whether one or two connections have been made to the signal delivering satellite dish and will adjust its channel searching facility accordingly. Following on-screen instructions you can enter your postcode, using an on-screen keypad, to ensure you have the appropriate regional television services.
To take advantage of the product's roll back and On Demand features you will need to set up a Broadband connection. As mentioned earlier, this connection to a router can either be wired or wireless with the latter requiring the appropriate password for the LAN. You can also take the opportunity to create a four-digit PIN in order to control access to recordings and On Demand features that you do not want the younger members of the family to see. There is also an option to hide all channels that are classified as "Adult" from the product's TV Guide service.
Central to all the various aspects of your entertainment needs will be the Home screen. From here you can access features such as the TV Guide, On Demand (BBC iPlayer, ITV Player, All 4, Demand 5 and YouTube), Roll Back, catch up services and any recordings you have stored on the unit's hard disk. With over 200 channels to select your instant viewing content and items for recording at a later time, the TV Guide needs to be powerful yet easy to use – fortunately it is.
You can set up reminders, create viewing schedules, access information about programmes and search for content by channel category. You can also check out the items you have scheduled for recording listed chronologically in date order. Favourite recordings can be tagged so that they will not be accidentally deleted. There is also an option to pair the box with the Freesat App for remote viewing and planning.
Disk storage space will depend upon the model chosen. Versions of this product are available with 500GB, 1TB and 2TB. Prices for the different models have been set at £180 (500GB), £219 (1TB) and £299 (2TB) with products being available from retailers such as John Lewis, Dixons, Argos, Tesco and Humax Direct.