A Monochrome Laser All-in-One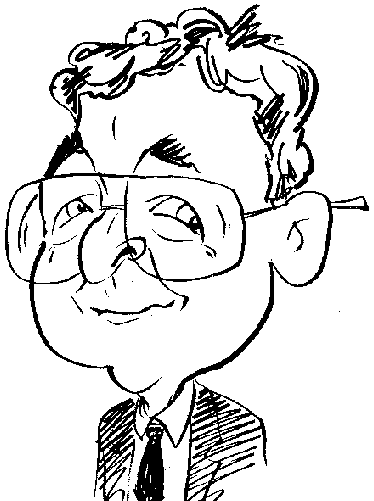 Review controls
As part of the latest refresh of its Business Printer line up, Brother has released the MFC-L2700DN model. This All-in-One device combines a mono laser printer with copy, scan and Fax capabilities. The letters "DN", forming part of the product's model number, indicate that Duplex printing and Network connectivity are part of this unit's feature set.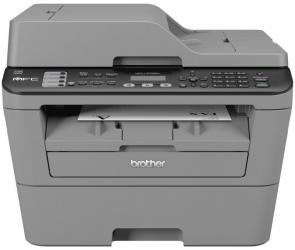 click image to enlarge
Befitting its business status, the MFC-L2700DN has a solid appearance with a predominately gun-metal grey colour scheme that would probably not be acceptable in a home environment. The only exception to this mass of grey is the front mounted control of which more a little later. Considering it is meant to be used in an office, this All-in-One is reasonable compact with dimensions of 409 x 398.5 x 316.5mm (W x D x H) and the standard arrangement of the mono laser printer being supported by a removable paper tray with a capacity of 250 sheets. There is also a manual paper feed slot, located just below the paper output opening. The printer then forms the base on which the A4 flatbed scanner is mounted which, in turn, supports the ADF (Automatic Document Feeder) module perched on the top of everything.
As part of the initial set up of this device, you will need to insert the supplied toner cartridge. This cartridge slots into a removable tray that is housed within the belly of the printer and can be accessed from a drop-down panel at the front of the unit. You can then load up the paper tray and power up the device. Options are available for connecting this All-in-One to a computer either using the supplied CD in the case of Windows or by downloading the necessary software if your computer (maybe a Mac) lacks a CD drive.
You can install the MFL-Pro Suite of software that Brother supplies for its range of printers, an APF version of the User Guide plus a copy of Nuance's Paperport document management software. The Brother All-in-One can be linked to a computer via a local USB connection or a wired network following on-screen instructions. The appropriate ports for these connections are located at the rear of the MFC device where you will also find a drop-down panel that comes into play if you are planning for a straight-through paper path which can be useful when printing envelops or card. A system restart will generally be required to complete the connection process.
Earlier I mentioned the unit's control panel positioned above the printer module and on a level with the A4 flatbed scanner. This control panel can be used for setting up defaults for the prime tasks of Fax, Scan and Copy facilities plus other aspects of the device. Central to this control panel's layout is a 2-inch LCD screen which, while not the worst I have encountered, was extremely difficult to read even when its contrast level was turned up to the highest setting. I was often reduced to using a torch to make out the information displayed on this screen. Other more accessible features of this control panel include a series of one-touch user-definable Fax and telephone numbers, specific Fax options, menu navigation controls and mode buttons for Fax, Scan and Copy tasks. Other than the difficulty reading the LCD screen, the options and layouts of the control panel is fine.
Telephone leads for use in the UK and elsewhere are provided for the All-in-One's Fax capability. Making use of a 33.6kbps modem, this MFC model can send and receive faxes. Documents for outgoing messages can either be accessed from the ADF when there are multiple pages or as a single page direct from the scanner. Up to 200 numbers can be stored in the unit's memory allowing for features such as group mailings and quick faxing to be implemented.
The A4 flatbed scanner can direct its scans direct to the computer where the content can be saved as PDF files in an appropriate folder. It can also be used in conjunction with the ADF for multi-page photocopying. Options are available to change settings such as type, resolution, size and file type. Scans direct from the scanner's glass plate can have a resolution setting of 600 x 2400 dpi. However when the ADF module plays a part then scan resolution is reduced to 600 x 600 dpi.
The Brother laser print drive divides its customisable options between three tabs as you make selections regarding paper size and type, print resolution and settings, Duplex implement or not, scaling, watermark and a choice of various print profiles. Unlike inkjet printers which tend to offer draft, normal and best quality, a laser printer, such as this Brother model, gives you a choice of 300, 600 or 1200 dpi which rarely seems to affect the print speed of documents.
Using the three available resolutions, I was able to duplicate Brother's promise of a print rate of 24ppm with a 500-word document with each setting. Switching on the Duplex feature, a 6050-word was produced on six double-sided pages in 59 seconds. A six page document was fed from the ADF module and photocopied in 28 seconds. Print quality, in all cases, was of was of acceptable level.
The Brother MFC-L2700DN is currently listed at £118.90. Brother includes a standard toner cartridge that is rated at providing 1200 pages. Replacement cartridges are available from the Brother website priced at £44.31 for the standard produce or £73.19 for the high yield offering that is rated at providing 2600 pages. A replacement Drum unit is priced at £82.79. While these are the prices listed by Brother, a quick check of Amazon.co.uk revealed that branded product was available at lower prices.
http://www.brother.co.uk/printers/mono-laser-printers/mfcl2700dn