Archos F24 from Sainsbury's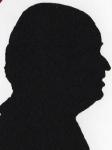 Larger Sainsbury's stores have their mobile phone shops and this more basic level product is one offering available from them. However when you look at it you see something chunky that would be ideal from the older person to have.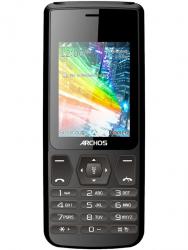 click image to enlarge
The F24 Power from Archos measures 12.5x5x2cm and it weighs 156grams. The viewable screen is 3.5x5cm which gives the notional diagonal imperial measurement of 2.5 inches.
However despite its small screen size it is far more than a phone and text system. To start it is a Dual SIM (full size) unlocked phone, this means that if you already have a basic phone you can take your SIM and just use that for incoming calls and get another SIM for data and if you are a small user this can be totally free as with my recent Freedompop.com review which can also be used to make calls as well for free. There is also a micro SD Card slot, to insert or remove the SIMs or micro SD Card the battery needs to be removed.
The top has a two head LED torch, the sides are free the base has micro USB for charging and full size USB to allow you charge other objects. The back has the 2MP camera and a speaker.
The phone itself has sixteen keys and the ubiquitous five position joystick control.
The top line is – and – the two soft keys that relate to the bottom line of the screen. The next line is answer and end call. The ubiquitous joystick is between these two lines. Lastly the four numerical lines with ABC under the 2 key etc. The middle joystick control takes you to the twelve icon screen.
To turn it on press the end call button for three seconds, then press the left '-' followed by the '*' key this is to stop you turning it on by mistake in your pocket.
Once past the opening screen there are four rows of four icons, Phonebook, Call History, Organiser, Multimedia, Messages, File Manager, Profiles, Recharge Mode, Camera, Services, App Zone and Settings.
Let's start with Organiser this has menus for Bluetooth, Alarm, Calendar, World Clock, EBook and Torch.
Next Multimedia which has seven options for Image Viewer, Audio Player, Video Recorder, Video Player, FM Radio, FM Schedule Recordings and Sound Recorder.
The FM schedule recording is interesting and not something found on most phones however of course it will need to be switched on and as most phones use headphones or earbuds to make the aerial they would need to be connected.
The battery is said to last for 'up to 55 days on standby' as it is 4000mAh the size is probably the reason it can help others out when their battery is flat just remember to pack the micro USB to USB lead.
Just delving into those two modes shows this is not just a basic phone.
I liked the option to bar numbers very useful to stop those nuisance calls.
The screen was quite bright and the fonts easy to read, the call volume was also good so a suitable phone for those with sight or hearing problems.
The Archos F24 is available from Sainsburys for £25.
http://www.phoneshopbysainsburys.co.uk/pay-as-you-go-phones/archos-f24-power.html