Archos Tablet/Phone 79Xenon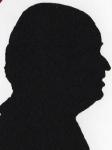 An Android Tablet with an added plus it can be used when Wi-Fi is not available so it can be a phone or with the correct service with Mobile Data. So what does this recent offering from French company have to offer the user?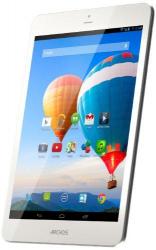 click image to enlarge
The Archos 79 Xenon Android tablet measures 19.7x13.4x.7cm and weights 315grams. The viewable screen is 12x16cm. The unit is cream in colour with a silver back.
At the base of the back is a pair of reasonable speakers. At the top of the back is a 2cm cream strip that is your way to inserting SIM and Micro SD Cards. At the left corner of this strip is the camera. Immediately above it on the top edge is the on/off button. To the right of the centre of the top is the micro USB socket and towards the further edge is a 3.5mm socket for earbuds.
Turn the unit round and above the top of the screen is a built in microphone and a camera for Selphies or use for video call packages such as Skype. The only other external buttons are the two volume controls near the top of the right side.
The screen itself is fine indoors but is very reflective and outside use would have to be away from bright sunlight. The other problem with the reflective screen is that fingermarks are very visible.
The 2cm strip at the top of the back is the only removable part so battery replacement is not available should it be needed.
Bootup is 18seconds and shutdown is 4seconds. It runs Android 4.2.2 and it has 2GB of internal storage you can add a Micro SD Card of any size up to 32GB. A total of 8GB of USB storage is on the unit. The processor is a 1.2GHz quad core offering.
The screen is bright and clear and easy to read.
The supplied cameras give reasonable images but the front selfie camera is only VGA and the rear camera only 2MP.
While other such devices have more powerful processors and cameras etc this does have the big advantage of 3G if you insert the correct SIM card and of course it is supplied 'unlocked' so you can use a card from any of the ISPs.
The very shiny screen was my only real criticism which as far as indoor use is no great problem but for outdoors in bright light is.
The Archos 79Xenon is available from the link below for £162.36 with free delivery.
http://www.amazon.co.uk/gp/product/B00GN4BDM6?ie=UTF8&tag=gadge0a-21&linkCode=as2&camp=1634