Archos 55 Platinum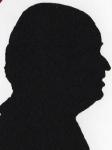 This is a large 5.5inch screen Android phone that comes with Dual SIM it has 8GB of memory and a Quad Core Processor so as it also has a 13MP camera with LED flash it may well tick all the boxes for a lot of people.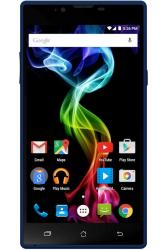 click image to enlarge
The Archos 55 Platinum measures 15x7.5x.7cm the last figure at the edges but the rear camera does protrude slightly, it weighs 162grams.
The viewable screen is 12x6.7cm which gives the notional diagonal imperial measurement of 5.5 inches.
This is a 4G phone but the only available micro SIM at the time that I had was a 3G one, however I have no complaints about the speed of data transfer.
I am however unhappy about battery life it has a 2400mAh battery which should easily manage a normal working day, after being out for only six hours I had only 14% left and I had not been doing anything to get to this level. So as I was out the next day – after a full battery recharge – I am sad to say by 4PM it ran out, now unless I have a faulty battery that is unacceptable.
If you have a child there is a range of games that I could not find a way of not downloading, but, I assume you can just delete them. There are more useful tools like the excellent Archos Video and a useful Office Suite as well as Dropbox pre-loaded.
As my own phone has recently been upgraded to Android 6 I was a little surprised to only find Android 5.1 on this Archos unit and while I checked several times during the review period it was not offered to upgrade.
The screen is reflective but keep it out of direct sunlight and it is a bright and clear one with easily readable text. 1280x720 is a size that enables you to see a good amount of say a web page.
The 1.3GHz Quad Core processor was able to deliver video without lag and I am sure – should I play games – it would keep up.
The rear camera is a reasonable 13MP offering and it has a decent LED flash for those moments you need it. The front camera is 2MP and fine for your Selfie moments.
While Dual SIM phones tend to dominate some parts of the world in the UK they are still in the minority. However with more companies offering data only SIMs I can see them becoming more popular.
Along with the USB to Micro USB lead a 13amp plug face and a pair of earbuds there is a thick – tiny – Getting Started Guide in multiple languages but what it says should get even a novice started. One more unusual thing is a 'Screen Dust Absorption Sticker' that does seen to clean things up but how long will it last. It might however mean they listen to peoples moans.
My major problem here was battery life and if I had a faulty battery then this could be a reasonably priced unit.
The Archos 55 Platinum is available from the first link below for £79.99 with free delivery.
http://www.amazon.co.uk/gp/product/B012TCUVSM?ie=UTF8&tag=gadge0a-21&linkCode=as2&camp=1634
http://www.archos.com/gb/products/smartphones/platinum/archos_55platinum/index.html