Archos Android Phone 50 Power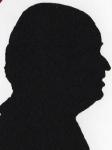 A 5 inch SmartPhone from Archos called 50 Power, it looks like many other phones but your secret is that it is sold SIM free and costs somewhat less than a lot of equivalent phones; it can be either a single SIM or dual SIM phone.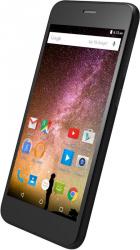 click image to enlarge
This Archos Android Phone 50 Power measures 14.5x7x.7cm and it weighs 147grams.
So let's start by explaining the one or two SIMs the back is non removable so the battery cannot be replaced by the end user. Using the supplied pin type device press on the hole in the upper right side of the case to revel the SIM carrier, SIM one goes further in while you can then put SIM 2 at 90 degrees or if you prefer a Micro SD card.
Some might wonder about having two SIMs well the scenario could be one for work and one for leisure and of course the work SIM could be supplied by your employer as it does save having two phones in your pocket or purse. Another scenario could be one SIM for calls and another for data as there are a variety of good deals available and some of these are data only.
This phone comes with 16GB of memory and out of the box close to 10GB is available so this might reduce the need for a micro SD card. It has 2GB of RAM
Going round the outside the SIM/Micro SD card slot is top right with the on/off button below this; the base has the micro SD card slot for charging the unit. Towards the top on the left is the volume rocker and on the top is a 3.5mm socket for earbuds or headphones.
The rear has a pin hole microphone and just below this a slightly raised 13MP camera and around 1.5cm lower an LED flash. There is of course a front facing camera which is 2MP.
The case back is black as is the screen surround and the screen itself is rather reflective and shows fingermarks.
The viewable screen is 11x6.4cm which gives the notional diagonal imperial measurement of 5inches.
This unit is 4G capable.
There are two small manuals the first Warranty instructions that I would quickly go blind if I tried to read and a slightly larger Quick Start Guide in a dozen languages which should get even the novice started.
Also in the box is the micro USB to USB charging cable and a pair of earbuds.
It comes with the last but one version of Android 5.1
For those who turn their phone off it boots in 27seconds and shuts down in 3.5seconds.
In my tests I found it responsive – it has a Quad Core Processor – both while out and about and on Wi-Fi.
Archos has a good video player built in and in a quiet room the inbuilt speaker gives more than adequate volume while images played well at up to 11x6cm.
The extremely reflective screen is my pet hate but ladies might use it as a make-up mirror when the screen is blanked.
The Archos 50 Power is available from Amazon for £99.99 with free delivery.