Archos 50d Helium Dual-Sim Phone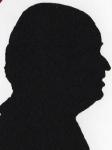 Archos are a French company that have had a presence in the UK for many years. Like many other companies they have decided that mobile phones are a field they wish to participate in. Here an entry into the 4G market the 4G LTE.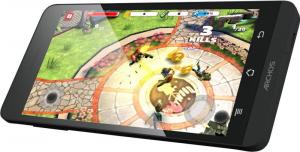 click image to enlarge
The Archos 50d Helium smart phone measures 14.5x7.2x.8cm and it weights 150grams.
Like the vast majority of mobile phones today it is touch screen and this is shiny so finger marks are a big problem. The screen is 11x6.2cm which gives the diagonal measurement of 5inches.
Dual SIM phones are still not that prevalent in the UK so it you want one here is your chance.
The sides are chrome and the back can either be stone blue or stone grey, mine had both backs in the box. The finish on the back is a little bit grippy – why did I know my spell checker would hate that word – but it means those with sweaty hands are more likely to avoid dropping it so grippy it is. The centre top of the back has a 13MP camera with LED beside it. The right side has the volume up and down rocker and below that the on/off button. The base and left side are both devoid of controls which leaves the top to have the micro USB port and 3.5mm socket for headphones or earbuds.
Remove the back – I found starting at the top right worked for me – and you see two full size SIM slots as well as a micro SD card slot, below these the removable 2100mAh battery. As the back is slightly curved the back fits back snugly.
Startup is around 30seconds while shutdown is 4seconds. On first install you get the change to avoid some of the bloatware supplied but I would suggest you watch as it goes through the first setup as most will have 'in App purchases' so if they get on and you have children I suggest immediate removal.
Some things like the Office Suite and ES File Explorer can be useful.
One early difference I noted was that the second and subsequent screen of Apps is an upward swipe rather than left of right so in effect it is one screen with the lower items just not showing.
As with all recent phones I suggest you get the numerous updates required even to basic Android Apps done via Wi-Fi and these took almost half an hour but get it done and the next time you log in you should be able to add anything you want from the Play Store without delay.
It has a Quad Core 1.2GHz processor with 1GB of RAM and 8GB with around 5GB free of internal storage.
I mentioned the rear camera being 13MP but you also have a 5MP front facing camera so that can show walts and all for the ultimate Selfie.
The unit is running Android 5.1 but this unit does not accept OTG devices so to transfer files either Wi-Fi or micro SD card are the best ways.
This is not the first recent phone I have reviewed to not support OTG devices but I still find it strange.
The Archos 50d Helium is available from the first link below for £149
http://www.archos.com/gb/store/index.html?pn=502964
http://www.archos.com/gb/products/smartphones/helium/archos_50dhelium/index.html