Adding Extra Protection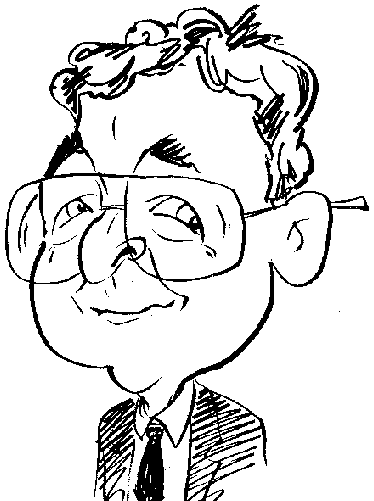 Everybody should be responsible for the protection of their data where ever it is stored. This next product could help in this respect when data is stored on an external hard drive.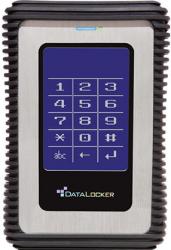 click image to enlarge
External hard drives provide an easy way of solving your storage needs. You simply attach the drive via USB to the appropriate system and then transfer data in whatever direction you require as you access or add files. This type of drive also brings the useful functionality of allowing you to move data between different locations. While these are undoubted benefits, an external drive does raise the issue of security as valuable data-holding drives may be lost or, even worse, stolen. You could, of course, protect your data with encryption or, if you are more of a belt & braces type, go for a product that gives you PIN security as an additional layer of security. The DataLocker from Origin Storage is such a product.
The DataLocker is an external USB 3.0 hard drive that weighs 255g. Included with the DataLocker drive are a USB 3.0 lead, a black ribbed rubberised protective jacket, stylus and a Quick Start Guide on an A6 card. With dimensions of 120 x 80 x 22mm, this small box-shaped drive has a brushed silver front and back enclosing a black filling which contains the 2.5-inch drive. Dominating the front of the unit is a 2 x 2.5 inch touch screen, making this the first hard drive I have seen with this particular feature.
The touch-screen is used for entering password details plus carrying out some other basic tasks such as disconnecting the drive and changing the default language. It has to be said that the display is fairly low resolution giving you monochrome chunky text but it does what it is meant to do. Positioned above the touch-screen is an LED strip light that provides power and drive activity feedback. Mounted on top of the drive unit is the USB 3.0 port for connecting to a computer.
On first examination of the drive I was a little confused as the accompanying Quick Start card stated that the second step of the set-up process involved turning on the DataLocker. I was unable to identify an on/off switch. Fortunately I quickly realised that this function was probably activated by the touch-screen and, as it turned out, this was correct.
Your first action on attaching the DataLocker to a computer should be to change the default 6-digital password. Using the on-screen pad, which initially will contain numbers but can be changed to letters if you prefer using this type of character, the password changing routine is straightforward. You just need to enter the new password twice which can be between 6 and 18 characters long. However you do need to ensure you do not forget the new password otherwise the only way to gain access will result in the loss of all data. The drive will also be wiped of all data if nine unsuccessful attempts are made to enter the password by a third party.
Whether you opt for a number or character keypad, DataLocker randomises the layout so that you are not always pressing the same locations on the keypad. This helps negate the possibility of somebody detecting which keys are pressed the most.
Running various read/write tests on the 320GB review model with 256-bit AES hardware enabled encryption produced the results seen in the table. It was noticeable that the drive performed far better when asked to read rather than write data. All the tests were performed using a USB 3.0 connection on a Windows 7 Home Premium system with an Intel Core i3 processor running at 3.07GHz with 3GB of RAM.
Speed Test

Write

Read

5GB of MP3 files

5 minutes 32 seconds

2 minutes 2 seconds

59.1GB of video files

46 minutes 31 seconds

14 minutes 13 seconds

101MB of document files

18 seconds

8 seconds
With a product such as the DataLocker you have to remember that you are paying a fairly hefty premium for the extra protection offered. When compared to standard external hard disks, the DataLocker can not hope to compete on price alone but the product does offer you greater security and possible peace of mind. There are three different models of this product. As reviewed the 320GB version will cost £232, the 640GB version is priced at £268 while the current top of the range 1TB version will set you back £296. At these prices this product will appeal more to a business rather than home user.