A Kodak Photo-Printer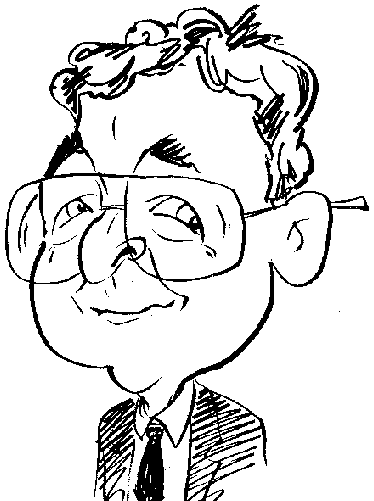 Why wait to print your digital photographs when you could use a portable photo-printer.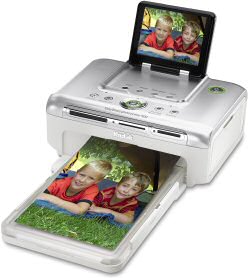 The rise in the popularity of digital cameras has seen the development of printers designed specifically for the purpose of printing the images captured by these devices. Generally referred to as photo-printers, these units are generally compact for easy portability and provide several methods of receiving data. One such device is the PP500 from Kodak's EasyShare range of products.
Predominately white in coloured with a silver top, the PP500 measures 330 x 186 x 137mm (D x W x H) when it is fully extended with paper tray attached and viewing screen raised. However, due to its method of printing, you will need to ensure there is a space of around 175mm at the rear of the printer. The PP500 uses dye sub technology to create its printouts.
This technology uses a heating element to liquefy the yellow, cyan and magenta dyes. These dyes are then applied individually on separate passes as the paper is shuttled backwards and forwards through the printer. It is the backward element of the passage that requires clearance at the rear of the printer. A final passage of the photographic paper is required for a clear coating of special lamination to be applied. This is necessary to seal the dyes into the paper and protect them from UV light and also waterproof them. The whole process should take under a minute to product a single print.
The PP500 restricts you to using 4 x 6 prints preferably using Kodak's own photographic paper which is slightly longer than the standard 6 inches. The extra length is taken up by easily detachable tabs that could prove useful when initially handling the print. The PP500's print outs are borderless so you do get full image value for your money.
While somewhat restrictive in its range of print sizes, the PP500 makes up for this with its versatility in other respects. A side-mounted USB connection allows you to attach this printer to various image sources such as your computer, PictBridge camera and USB flash media. Decorating the front of this printer are slots capable of accepting CompactFlash, SD/MMC, Memory Stick and xD media. There is also support for Bluetooth and WiFi although the latter does require setting up using the wizard-led utility program that is installed with the printer driver found on the supplied CD.
When a selection of images is available then these can be viewed either individually or as a slideshow. Basic editing features, including red eye removal, rotation and cropping, are available. There is also the capability to produce a pictorial index of a media source such as a flash drive. However you could find that some images have been cropped slightly in order to fit the set number on a sheet. I could find no way to change the default 25 thumbnails (5 x 5) layout.
Setting up the printer is very easy - almost, but not quite, plug and go. The only difficulty I encountered was trying to load the paper tray without sliding back the tray cover. Picture quality is of a high standard and speed of operation is such that users should not suffer from impatience while waiting for printed images. All this printer lacks is a carry handle to make it truly portable.
The printer and paper tray comes with the necessary leads (USB and power) plus a sample pack of ten sheets of 4 x 6 paper and colour ribbon cartridge. You also get a media CD and user manual. Paper packs, including colour ribbon cartridge, can be purchase direct from Kodak at £19.99 for 40 sheets or £39.99 for 160 sheets. Kodak has priced this printer at £149.00. It's available for £142.49 from Amazon :
http://www.amazon.co.uk/gp/product/B000BDDF26
http://www.kodak.com/eknec/PageQuerier.jhtml?pq-path=7418&Submit.x=25&Submit.y=16&pq-locale=en_GB&_requestid=9294