Archos 35 Home Connect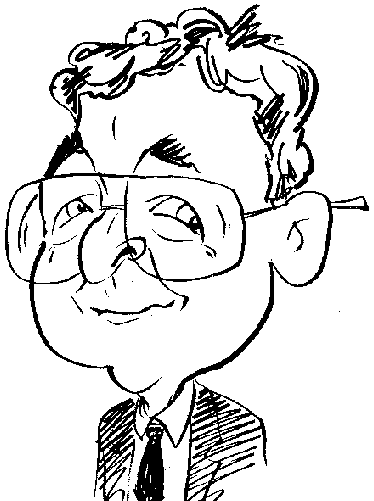 Review controls
Adding Wi-Fi connectivity and the Android operating system to a portable media player is the design concept behind the Archos Home Connect device.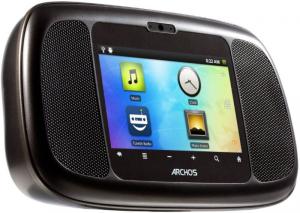 click image to enlarge
As one of the leading players in the field of PMP (Portable Media Players) for consumers, Archos has used this expertise to produce its 35 Home Connect offering. I must admit that when I first saw this product encased in its packaging, I though that it was entitled 3s Home Connect. This just goes to show that it is probably time I paid another visit to the optician rather than being any criticism of the product. So lets forget about any possible deficiencies in my eyesight and concentrate on the more interesting topic of the Archos 35 Home Connect.
Archos describes the35 Home Connect as "an advanced web radio powered by Android" " which does rather understate the product's functionality. While the device can be used mainly in free-standing mode, it is small (160 x 90 x 50mm) and light (244g) enough to fit in the hand without any discomfort when no available vacant space is available or when you are playing one of the games that can be downloaded on to the device. Also I found it easier to manipulate the controls when holding the device. Due to the design of this product, it is only suitable for landscape viewing with no option to switch to portrait mode.
Dominating the front of the unit is a 3.5-inch LCD touch screen with a resolution of 480 x 272 pixels. This is a resistive screen that quickly picks up more than its fair share of finger smears due, no doubt, to the need to apply some pressure before it responds to your commands either with a basic touch or four-way swiping. I often found that I needed two, three or even more swipes to scroll through options. Even then there would be a good chance that some over-shooting would occur in either direction.
Mounted on either side of the screen is a pair of high-definition speakers capable of delivering reasonable sound quality. A camera, for capturing still images and video clips, sits on top of the screen. Arranged across the bottom of the screen is a row of heavy touch sensitive buttons. These buttons provide back, menu, volume up & down, search and Home screen functionality.
Hidden away at the rear of the unit you will find sockets for headphone and microUSB connections plus a microSD slot, charging light and a power on/off button. A microUSB lead and adapter plug for various types of power sources are supplied. The USB lead can be used to recharge the unit's internal battery or transfer content to the unit's 4GB of flash memory which can be expanded to 16GB using the MicroSD slot.
As mentioned earlier, the Home Connect device is powered by Android. This is version 2.2 (FROYO) of the operating system and gives you access to a range of features, some built-in while others can be downloaded via a Wi-Fi link to an appropriate network or hotspot. Once powered up, which is not the fastest process with the Android logo appearing and disappearing several times, you are presented with a Home screen showing the four main applications covering Music, TuneIn Radio, Clock and Photo Frame.
You can organise your music by artist, album or songs. Album art can be displayed as appropriate tracks are being played with the usual pause/stop/fast forward and reverse controls being available. TuneIn Radio gives you access to Internet radio using criteria such as location, language, podcasts and recommended. The Clock app includes different alarms, weather reports plus traffic news and route planning. Photo Frame displays your photos in a variety of ways.
You can view the other installed apps and tools via a scrolling screen of icons or by creating a further four panels to the initial Home screen. Included amongst the available apps installed by default are a browser (I was impressed by the loading speed when visiting Gadgetspeak.com), email client, video player, sound recorder and the front-mounted camera.
Of course with apps stores being a hot topic, you will, no doubt, want to add your favourite apps. In its wisdom, Archos has taken the decision not to include Android Market by default. Instead you can access its own store of available apps through its AppsLib tool. However if you can not bear to be cut from the Android market then this can easily be installed using ArcTools (and yes you can play Angry Birds for free with adverts).
While I am not a great fan of watching movies on a small screen (you need to be really fond of any others watching with you), it is possible and could keep the children occupied during long car journeys. I was able to get just over two hours when playing movies using the default settings. Whether listening to music or watching video clips, the Home Connect device will be able to access content from your central storage of media from anywhere within the home via a Wi-Fi link to your network.
Overall I was impressed with the performance of this device and will be sorry to say goodbye to it when the PR company asks for its return. Archos has priced this product at £119.99.
http://www.archos.com/products/ah/archos_35_hc/index.html?country=gb&lang=en