Melitta Cremio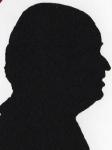 For those who already have a coffee machine of choice this unit can give you the froth you sometimes want to get the perfect Latte or Cappuccino or even should you want it - cold frothed milk - it is quick and easy to use and works even with semi-skimmed milk.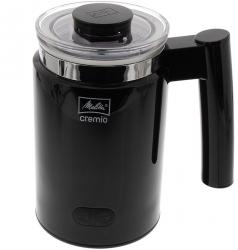 click image to enlarge
It is a round jug with a push fitting clear Perspex lid, the whole unit fits into same size base which means that the jug – minus the base – is able to be fully washed in whatever way you normally do.
It is 10cm across and 17cm tall. The inside is impressed with Min and Max fill markers. There is a handle connected to the top so you can pour and or spoon the contents once creamed into the cup or cups.
The Crema is excellent even when made as I do with semi skimmed milk; it is very quiet in operation and perhaps best of all the foam does not collapse once in the cup.
The base – that you should only wipe clean when required and not when the hard wired 70cm mains lead is connected – has three small rubber feet to stop it marking any surface that you stand it on.
There is a forty page ten language A5 operating instructions manual.
My unit was black but I see from the illustration on the cover there is a silver option.
There are many good coffee machines out there and this gives the chance to have a good crema for your coffee as sadly some of the machines I have tried are often let down by the crema component.
While you may get away with wiping the inside clean on occasions milk is fat and by that I mean creaming milk will not happen unless the inside is extremely clean to wash thoroughly in warm soapy water before drying and then you will get a crema that requires the cup to be spooned or dare I say fingered out to get the last of the crema from the cup.
While some will say the crema is the brown from the coffee others say it is the milk that is whipped either way if your passion is Cappuccino or Latte or even a coffee with warm milk this is the way to a coffee house finish.
My advice is to stick rigidly to the min and max marks as the amount of froth is enough to fill the unit.
On first use I was surprised how quiet it was and had to look closely through the Perspex lid to see the milk turning and rising in the jug.
The Melitta Crema is available from Amazon for £72.75 in black.