A Chocolate Phone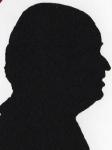 Review controls
This is not something to eat, in the early summer LG launched their black phone, now in late summer their white phone and I understand later in the year a shocking pink one is to follow.
Buy Now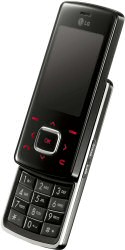 The White Chocolate offering is not large in size but does make control easy. While there is a manual the getting started sheet should enable most to get up and running.
It is 9x4.5x1.5cm and weights well under 100grams. The back slides down 3.5cm to reveal a keypad. The right side has a proprietary USB socket under a bung along with the on/off and MP3/camera buttons. The base has nothing, neither does the back apart from the battery compartment and neither does the top. This leaves the left side with buttons to increase and decrease the volume.
Should you switch on with the phone closed you will need to press the volume button at least a couple of times to prove that you meant to switch it on, far better to open it first and then in a few seconds the phone searches for a network that it seems to find faster than with other phones I have used, making a call less than 20 seconds from on.
The face of the phone has a 4x3.2cm screen that is bright and easy to read. Below the screen are touch buttons surrounding a central 'ok' that has a silvered surround. While looking at the phone off there appears 8 touch points roughly equally split around they have grey markings, when the phone is on they are lit from behind and they shine through in red, meaning that in the dark you should be able to see what you are doing without any difficulty.
The days of a phone being solely for phone calls are of course long gone and by default if you type a number it immediately opens a screen allowing to top choices of save - ideal is someone is giving you their number - and message where you start typing to send a text, should you wish to make a phone call you touch the send button. During my tests I checked the sound quality by calling my own land line answering machine and even when calling in noisy environments I was perfectly happy with it.
The MP3/Camera button opens a Multimedia menu where there are three choices MP3, Still Camera - 1.3mega pixel - and Video Camera. The unit does not have mountains of storage so you are never going to store albums worth of tracks. The still camera produced images that I was perfectly happy with and I both sent them via Bluetooth to a printer where I was happy with the 15x10cm images it produced, I also removed them from the camera with the supplied USB lead that does require any driver, it is just given a drive letter within Windows and files can easily be dragged and dropped. The video was perhaps the most impressive working well even in dull light.
Pressing the menu key starts you on a journey - that until you know the phone fully - could take a while to emerge from as there are a huge range of menus under the nine top options of Profiles, Call Register, Tools, Organiser, Messages, Multimedia, Browser, My Stuff and Settings. Just remember the bottom right touch point is the back key and you should emerge from the maze.
Just a word on the Browser once you have typed in the URL you get a 3x3cm screen that is clear and easy to read, I had no setting up to do, initially I just inserted my Sim card and all the required details are there automatically. So providing you have an account that includes Internet access then there is no setup required on this phone.
From my point of view the touch keys were the most radical change from AN Other phone, it was small and neat but I know of other that are smaller and neater however the keys on some are tiny and even with my large digits both the touch keys and keypad ones were easy to use.
This phone is currently only available on contract - choice of companies - and exclusively available from Carphone Warehouse. The link below is the offer currently on the front page of the site, others to suit your usage are available. There is an image of the Black chocolate phone on the page below that can be turned and rotated so you can view it from any angle you wish. This is the LG KG800 White Chocolate Phone.
http://shop.carphonewarehouse.com/pay-monthly/lg/chocolate-white/