Working in the Cloud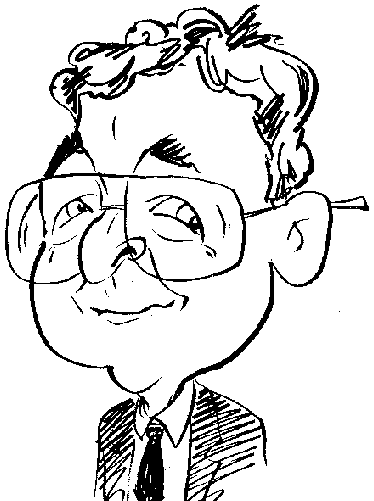 Review controls
They say "Every Cloud has a silver lining" but perhaps that lining should be chrome.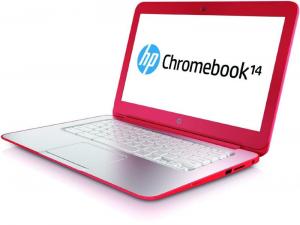 click image to enlarge
While laptops and notebooks continue to be a popular choice for many users, there have been a number of attempts to adapt this format with various offerings. Netbooks have come and gone, only to be replaced by the Intel-driven Ultrabook and the browser-based Chromebook. Recently I have had the opportunity to check out one of the latter category. This is the HP Chromebook 14.
With dimensions of 350 x 235 x 20mm (W x D x H), this Chromebook, with its 14-inch screen, could hardly be considered a shrinking violet with its ocean turquoise coloured casing. This striking colour might appeal to some but I would not include myself in this group. Even when you raise the lid, the generous bezel surrounding the 14-inch screen stays with the same colour scheme. You do get some relief with the keyboard which features white keys against an anodized silver background.
The Chromebook 14's backlit screen has a resolution of 1360 x 768. While hardly world-shattering this resolution is capable of delivery adequate images, apart from the various supplied wallpapers which I felt were very impressive. Watching a movie on this screen was fine if you bagged the front of screen seat but less so for those forced to watch from an angle. As the screen is reflective, you could find some distraction from mirrored images depending upon how you position this Chromebook. Mounted on top of the screen is the HP TrueVision HD webcam with integrated digital microphone that can be used the supplied HP Hangout app.
The keyboard layout is fine with well-spaced keys. Arranged across the top of the main layout are half-size function-style Chrome short-cut keys. I had no problem using this keyboard but some might find the minimal lack of feedback from the keys to be disappointing. A centrally positioned touchpad is located beneath the keyboard. While I am not a great fan of touchpad use, much prefer using a mouse, this one performed reasonably.
The Chromebook 14 offers the user a reasonably array of connection options. On the left side of the unit are two USB 2.0 ports, HDMI port, security cable slot and a 3.5 jack socket for headphone attachment. The right side houses a third USB 2.0 port, SD memory card slot, mains power connection and a SIM card slot. Connectivity to the Internet is via built-in Wi-Fi either through your local network set-up or using the 3G+ mobile broadband two-year subscription as supplied with the model under review.
HP has gone with an Intel Celeron 29550 1.4GHz processor with a 2MB cache backed up by 4GB of RAM and the Intel HD Graphics chipset. Storage is in the form of a 16GB SSD unit. This Chromebook 14 is powered by a removable battery pack. The Chromebook comes with a 4-cell Li-ion polymer battery which I felt was underpowered for those relying on this device as their main system.
When powering up the Chromebook for the first time, you are led through a set-up process. You can select your language and then connect to your chosen wireless network from those identified. After completing basic housekeeping tasks such as agreeing to the Terms of Service and registering with HP for updates and information, you can create or sign in to your Google account.
Internet access is vital for most tasks with a Chromebook. Based on the Google Chrome operating system, you will need to log into a Cloud-like environment as you link with various Google services and other offerings. For some this will be a cultural shock while others will find it fits like a glove as they continue as if little had changed from their smartphone-like environment.
The Chromebook 14 makes a reasonable stab at being the tool for working in the Cloud. You should have no worries over working with an out-of-date or unsupported operating system as everything is updated in the Cloud and you have the connection options that will provide access to local storage when access media stored on various USB devices. However battery life was disappointing. In tests I struggled to get more than 7 hours of light usage before needing a recharge. Alright that it nearly a full working day but I was expecting more from such a device.
As reviewed the HP Chromebook 14 is priced at £269. This price does include a two-year subscription for the 3G+ mobile broadband service.
http://store.hp.com/UKStore/Merch/show.aspx?p=c-chromebook&jumpid=hpr_r1002_uken_link2