A Two-Handed Device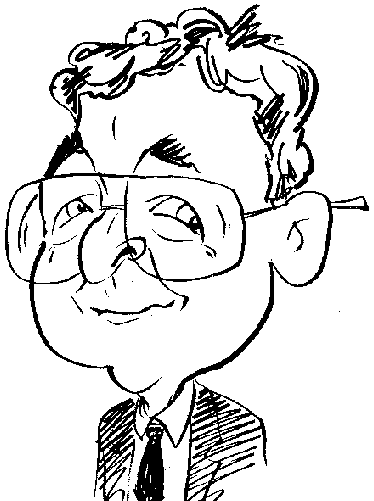 A central London location was the setting for the UK launch of Acer's latest mobile product. Michael Fereday was there.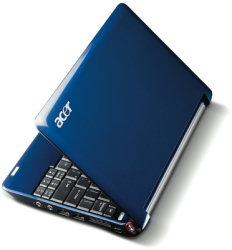 How small is small? Some would think that an atom is small enough to satisfy even the most demanding when it comes to the lack of size classification. I mention this because the Atom is the name that Intel has bestowed on its new purpose built lower power mobile processor. An Intel Atom processor N270 (1.60GHz, 533MHz FSB and 512KB L2 cache) sits at the heart of Acer's new Aspire One product which is described as being the company's first Internet device.
The Aspire One, measuring 249 x 170 x 29mm (W x D x H), may look like a mini-notebook but Acer would prefer you to regard it as an all-new communication, two-handed device that will provide continuous access to the Internet where ever you are. With the weight of less than one kilo, the Aspire one is eminently portable and the built-in 802.11 b/g WiFi will supply the necessary access to available wireless networks.
Initially the Aspire one will be available in sapphire blue or seashell white. Later there will be models decked out in golden brown and coral pink. The first models will come with an Acer developed Limpus Linux as the operating system, The pre-installed software presents a front-end leading to the four distinct areas of Connect, Works, Fun and Files. Included among the software offerings available from this front-end will be OpenOffice 2.3, Aspire one Mail (allowing up to six mail accounts to be set up) and Messenger for Instant Messaging across various services including Skype and Microsoft Messenger.
Later models will be available with Windows XP Home for those who are emotionally bound to the Microsoft software empire. Why, you may wonder, was Linux being chosen before Windows XP for the initial launch? Two possible reasons for this immediately spring to mind.
Acer is making great play about the Aspire one's ability to boot up in 15 seconds and power off in 5 seconds. My initial tests racked up timings of 19 seconds for both operations. Even at the slower speeds, it would definitely be out of the range achievable by Microsoft XP. The second reason is down purely to cost. Sticking with Linux enables Acer to promote the initial basic offering as a sub £200 device (by just a pound) while the basic Windows model, when it arrives, will cost £299.
As mentioned earlier, the Aspire One has an Intel Atom processor. It will also feature 512MB or 1GB of RAM with either an 8GB NAND flash module or 80GB internal hard drive. A built in card reader will support five types of memory card (SD, MMC, MS, MSP and xD). A second SD card slot can be used to provide additional memory but currently I have been unable to ascertain as to whether this will be standard SD or SDHC (Secure Digital High Capacity)
Other features include an integrated Acer Crystal Eye webcam; three USB 2.0 ports; Ethernet port; and audio connections. A 3-cell battery pack should give up to 3 hours battery life while an optional 6-cell battery pack increases battery life to 7 hours. The Aspire One will have a one-year warranty. Hopefully a full review of the product will appear in the near future.