Fujitsu ScanSnap iX100 Scanner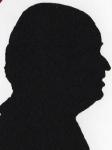 I admit that the main reason I accepted this evening invitation was to see the view from the top of The Shard, sadly the 34th floor was the highest we got but this amazing portable scanner made up for the disappointment initially felt.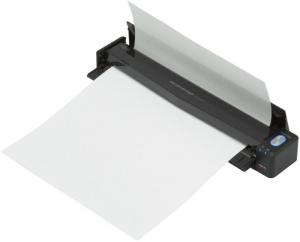 click image to enlarge
A scanner to turn documents the right way up automatically – however you feed them - certainly got this journalists attention. Being cordless is another box ticked, having the ability to transmit data to mobile devices is another and being small enough to fit in any bag cannot be a minus.
Setup took around 10 minutes while 2.4GB of data was transferred from the supplied DVD to my PC via USB. You then setup the Wi-Fi link and with no visible connections then link to a mobile device – or devices - either iOS or Android.
Six programs are installed and all are accessible from the ScanSnap front end they are ScanSnap Manager, ScanSnap Organiser, Card Minder, ScanSnap Online Update, ScanSnap Manual and Abbyy Fine Reader for your OCR needs.
While this is an excellent scanner the one thing lacking is a sheet feed and before you stop reading it would be impossible to have one with a unit this small, regular reader will now be looking at the start of the review as that is where I normally put dimensions.
It is 27.5x4.5x3.5cm and weights 410grams.
There are two buttons on the back On/Off and WPS. The left edge has a socket for micro USB lead – mainoly to charge the unit – and the top right has a single button for Scan/Stop, finally two LEDs just in front of this to indicate Wi-Fi and Battery state.
The top 2cm of the front flips down to give a shelf to feed your sheep of paper into the unit, this action also turns the unit on and then feeds it through.
As stated previously even if you feed a sheet backwards it is automatically flipped when read by the software on the PC, this feature is not currently available on SmartPhones but as far as I can tell most other facilities are.
It is perhaps harder to feed something the wrong way through the sheet feed than on a flatbed. However it was also straighten something fed at an angle.
A single page will scan in around 5 seconds; there is also a rather nice stick feature so when you have more than one page they are kept together.
The total number of pages scanable from a single charge is stated to be 260.
A annoying feature of some scanners is that they keep blank pages, here they can be removed automatically. Double sided pages can also be scanned and kept correctly stored.
You can scan to PDF, email, business cards (software included), print, Microst Word, Excel, Power Point or SharePoint, pictures are detected and saved as Jpeg images.
More than one device can be supported at the same time and output can be sent to PC, 'i' devices, Android, or even Kindle. Scan to also has a range of destinations such as Dropbox, Evernote, Google Docs and others.
The Fujitsu ScanSnap iX100 scanner is great device and while it might not replace a multi function unit in an office it can certainly where a multi function device cannot.
The Fujitsu ScanSnap iX100 scanner is available from the link below for £190.02 with free delivery.
http://www.amazon.co.uk/gp/product/B00KT2WVLA?ie=UTF8&tag=gadge0a-21&linkCode=as2&camp=1634