Bosch & Siemens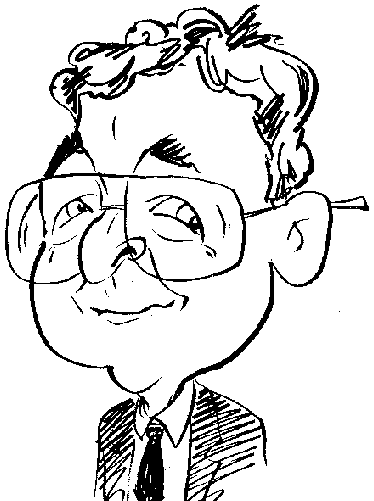 Review controls
Washing machines, fridge/freezers, dishwashers, vacuum cleaners and steam irons were just some of the products on the agenda as I embarked on a trip to the IFA show in Berlin.
As August draws to a close so the High Tech companies from around the world set their sights on Berlin as they gather to attend IFA. This is the world's leading trade show for consumer electronics and home appliances. One of the main exhibitors at the show was BSH (Bosch, Siemens, Household Appliances) who invited me along to check out some of its products arranged on two large stands – maybe massive areas would be a better description of the floor space taken up by BSH as I often found that I became detached from the main party involved in the tour before making contact again.
For those not too familiar with BSH, I should explain that this company is a joint venture that brought together Bosch and Siemens as 50% partners in 1967. BSH not consists of 76 companies spread over 49 countries with 42 factories and 45,000 employees. The company's headquarters are based in Milton Keynes with warehouse and call centre facilities in Kettering. There is a Gaggenau Showroom in London's Wigmore Street where some of the company's products are on display categorised as Cooking, Washing/Drying, Dishwashing, Refrigeration & Freezing, and Consumer products such as irons, coffee makers and vacuum cleaners.
While there is some overlapping with regards to the products branded as either Bosch or Siemens, when such instances occur these products are aimed at different market sectors. The Bosch brand, concentrating on reliability and durability, is aimed at those looking for functionality over aspects of style which is not to say that overall appearance suffers – it doesn't but the products are not those you would stand back and admire while showing them off to friends and family. Siemens brand goes for a more innovative, leading edge look that focuses on those who feel style is important and will probably make sure that any visitors are taken on a conducted tour of the device.
Along with products designed to appeal to different market sectors, the two brands actively promote specific technology advances. In the case of Bosch, these technologies come with the tag line of "Invented for Life" while Siemens prefer a "House of Innovation" approach. Reducing the amount of water used by Bosch's dishwashing products is ActiveWater technology. Bosch claims that this reduces the amount of water used from 49 litres when the job is carried out by hand to just 6 litres when using one of its machines. While this will probably not reduce the possibility of yet another hose-pipe ban in the future, it does show that the company cares about conservation.
Siemens has introduced several technologies with a couple that immediately caught my attention. One of these is the use of Zeolite which is a naturally occurring and self-regenerating mineral that gives off heat when combined with water. Siemens uses Zeolite in its dishwaters (Bosch also uses Zeolite but I am led to believe that this only applies to its dishwaters sold in the German market). Along with features such as hydroFresh, varioShelf, easyaccessShelf and various energy saving techniques, Siemens has developed a method of coating some of its stainless steel units with a layer of protective material that reduces the unsightly threat of finger smears. How long will it be before manufacturers of mobile devices come up with something similar?
As part of the BSH tour we were taken to what is possibly the world's largest, not-for-public use, laundrette. This is a facility for the research, development and testing of washing machines. With approximately 700 technicians and engineers working away with just one thing of their collective minds – the development of the washing machines of the future – this hive of industry was spread over a customised build six-storey building. Seeing rows and columns of machines (a bit like an army of Daleks or terracotta soldiers lined up ready for battle) churning away with full loads was certainly impressive even if we were not shown how clean and untangled the washing came out after the wash or whether the freshly washed items were used to test the BSH ironing products.
Hopefully, in the near future, I will be able to report on how some of the BSH products performed under review conditions. Due to size restrictions I intend to concentrate on the smaller items, such as irons, coffee machines and vacuum cleaners (including one designed for pet owners), for the larger devices you can check them out at www.siemens-home.co.uk or www.Bosch-home.co.uk.