Panasonic Microwave - and more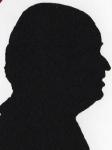 Review controls
Like most quality 'Microwaves' of recent vintage it is far more than a Microwave. It is a grill, convection oven and Microwave in one and the secret lies in its ability to use any combination of the three at any one time.

click image to enlarge
It is 51x52x32cm. Mine was stainless steel but I believe they also do a white unit. The drop down door allows items to be easily removed to turn as you would say a chicken. As a taster this can be cooked in 30 minutes.
There are a couple of metal items supplied with the unit but these should only be used when the grill or oven are being. Do not use them when in Microwave mode. A rather nice glass dish is supplied that can be used with all modes.
There are several pages of useful information to determine if containers you have are suitable for use in the Microwave.
In fact the 160 page book that is the instructions and cookery book is not only informative but should give plenty of receipt ideas and best of all get you up and running in using the units three various sections in partnership.
Each of the recipes is clear and concise it also shows how many people it will serve. Another nice feature advice of cooking time is given for when you both increase and decrease the number of people you want to serve. It also guides on the likely requirements such as plates, dishes and or bowls needed during the cooking process.
The various sections are Soups and Starters, Fish, Meat and Poultry, Vegetables and Vegetarian, Pasta Rice and Beans, Cheese and Egg Dishes, Sauces and Preserves, Pastry, Deserts and Baking and finally Bread and Pizza.
From the above paragraph you will hopefully stop thinking of this as 'only a Microwave' and start thinking of it as a total cooking solution.
All the controls are to the right of the door in a column. It has a clock that stays set unless you remove the mains plug. The column of touch buttons change the various modes. Microwave, Grill, Convection, Turbo Bake, Auto, Chaos, Memory, Timer and Stop/Cancel. To the right of these are two turn knobs Auto Menu/Temperature, and Time/Weight with a small Start button below. The time window shows which items are currently in use.
I had this for several weeks and during that time I hardly used my oven or hob. In a small home or flat this could replace both.
To give some idea a chicken that would probably take around 90 minutes in a conventional over can cook in just over 30 minutes in this unit. You then need to let it stand for around another 15 minutes in order to carve for perfection. Roasted Potatoes are done in two stages first with a tiny amount of water using the microwave and then after draining any residue of water away using Convection, Grill and Warm Microwave for a further 30 minutes.
The microwave has a shelf so it is possible to cook two items together on separate plates or containers but of course they must need the same cooking methods if cooked together.
Some of the more surprising items are in the desserts section a delicious Bread and Butter pudding in half an hour total cooking time. Apricot and Marzipan Baked Apples in less than 10 minutes. Fruit Crumble in around 20 minutes.
Doing my Internet searches found the Panasonic NN-CF778S at a best price of £264 including delivery from the first link below.
http://www.amazon.co.uk/gp/product/B001HN6QS4?ie=UTF8&tag=gadge0a-21&linkCode=as2&camp=1634