Samsung Galaxy S Media Player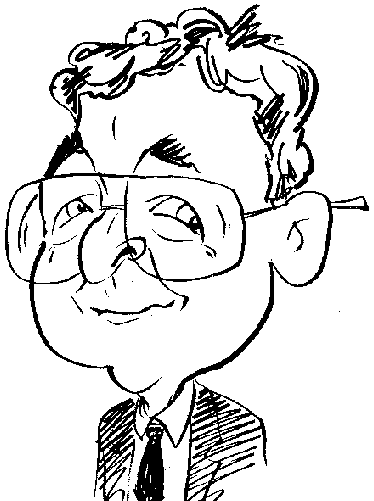 Review controls
Do you remember your first one? I am, of course, referring to your first portable media device such as an MP3 player.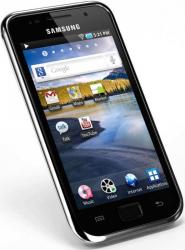 click image to enlarge
I have just had a flashback – fortunately it was not painful but it did remind me of my first MP3 player. This was a device, whose antecedents I have forgotten, that I won as a prize in a charity raffle. Actually it was not the prize attached in my winning ticket – that was a signed Chelsea football shirt from the period when Dennis Wise played for the club and they had just won the FA Cup. Not being a particular fan of Chelsea and rather disappointed that I had not won one of the MP3 players on offer, I persuaded the organiser to let me swap the shirt for a spare MP3 player they had. The Chelsea shirt was then auctioned and raised a further £200 for the charity which gave me a sort of warm feeling. That MP3 player has long departed but it was my first.
But why am I relating this memory from my past? The answer is that this flashback was brought about by the arrival of an MP3 player from Samsung that made my first unit look like a toy. This new arrival was the Samsung Galaxy S WiFi 4.3 which could easily be confused with the company's Galaxy S smartphone. Not only does it have a similar title but also could well be a twin in regards to its appearance. Available in either black or white (my review sample was the latter), you could place this device alongside its smartphone relation and you would struggle to distinguish between them until you examined the back of the devices and noticed the Galaxy S WiFi name.
Maybe referring to this device as an MP3 player is rather insulting as it is, in fact, a portable media player giving you access to a range of entertainment activities. Powered by a 1GHz single processor with a choice of 8 or 16GB of user memory, this pocket sized unit has dimensions of 124 x 66 x 8.9mm (L x Q x D) and a weight of 118g. Built into its casing are features that include a gyroscope, accelerometer, Bluetooth and Wi-Fi.
Dominating the front of this product, as you would expect with a device that could be mistaken for a smartphone, is a 4.2- inch WVGA touch screen. This screen has a resolution of 800 x 400 pixels. A front-mounted VGA camera and a speaker outlet are positioned above the screen while a Home button, with touch sensitive controls for Back and Menu on either side, is located at across the bottom of the screen. A 2MP camera is on the rear of this unit. Buttons for volume adjustment and power/reset/lock are found on the right side of the product. A microUSB port, 3.5mm jack socket and second speaker outlet are arranged on the base of this media device.
Samsung provides Android 2.3 (Gingerbread) with this device. This gives you access to the usual Google offerings including quick links to the popular social network sites, email capabilities, Internet access and Play Store. With seven Home screens to play with, you should have plenty of display area for grouping your applications into specific categories.
You can load up the device with various entertainment items. The supplied Music Player with SoundAlive™ allows you to view your content by Artist, Album, Genres, Composers, Year, etc. You can choose from various pre-set equalizer options. Playlists can be created and these will be automatically added to the default Most played, Recently played and Recently added lists Audio quality is fine for single person listening as I have been listening to tracks from the device as I type this review.
Videos can be stored and listed by size, name, date or type. Standard on-screen VCR-like controls and a volume adjustment bar pop into view when you lightly touch the bottom of the screen which will be automatically in landscape mode when videos are being played. There is also an FM radio feature which requires a headset, acting as the aerial, to be attached. You can capture images using the rear-mounted camera and store your photos which can be viewed using a Gallery app. Content will automatically be sorted into various groups. Images can be enlarged, shared or set as wallpaper.
Game playing has not been forgotten. While you can trawl through the Play Store for free and paid-for titles that appeal, Samsung has pre-loaded a couple of EA games to help get your started. These games are FIFA 2012 and Need for Speed Hot Pursuit. I encountered no problems with any of the games played during testing.
In the past I have often struggled with on-screen keyboards but this was not the case with the keyboard supplied with this device. My typing finger had no difficulty in hitting the correct letters whenever I needed to type anything when using this on-screen keyboard.
Although I felt that the Li-ion 1500mAh battery was not particularly quick when it came to recharging, I was pleased to get nearly five hours of video playback from a single charge. The Samsung Galaxy S WiFi 4.3 product is worth considering and is priced at £174.18 for the 8GB model.
http://www.samsung.com/uk/consumer/tv-audio-video/mp3-digital-audio/mobile-internet-players/YP-G1CW/XEU